A Different Kind of Gift for Christmas
03
Whether your looking for a gift for your hubby, but you're just not quite sure about what to get "the guy that has everything"?
Well, seeing as they're your hubby and would probably love to spend an evening with you alone instead of any scarf or new alarm clock you could buy him…
Have you thought of buying some sexy lingerie and surprising him?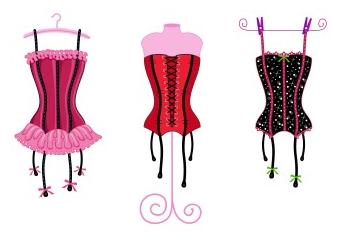 That "quality time" would probably be the best Christmas present ever to him!
Whether you are looking for plus size lingerie or even some sexy clothes for a fun or relaxing night-on-the-town with your sweetheart, I found a great place that I happened to "stumble upon"…
FlirtyLingerie.com carries a wide array of sexy and sassy fashion.  They've been in business since 1999, so they must be doing something right…
I suppose, depending on your comfort level, they have anything from simple high heels, leggings, pantyhose stockings, jewelry and sexy dresses to baby dolls, teddies and more risque lingerie too.
So, for that hubby that has everything and really doesn't need new socks for a Christmas present, this could be a nice idea for some husband and wife time to reconnect after a long, stressful year…
Going out for some R&R for a chic and beautiful dinner, a little dancing and a few drinks may be just what the doctor ordered…So, look sexy while you're doing that!
…Or order some fabulous appetizers and desserts to bring home and enjoy over a few glasses of champagne and a roasting fire…
Flirty Lingerie will even ship to other countries…so, no need to worry, and I'm sure if you order soon, you'll get your "presents" before Christmas!
…Just an idea…
***
I hope you enjoyed this Fashion post on Through the Eyes of Kimberly Edwards! Until next time…
I Am & Will Continue To Be,
Kimberly Edwards 🙂
P.S. Please be sure to Subscribe to this Blog!
Technorati Tags: fashion, lingerie, sexy lingerie, plus size lingerie, gifts for him, Christmas gifts