Arbonne's Unwind Aromassentials Body Lotion – Beauty Product Review
24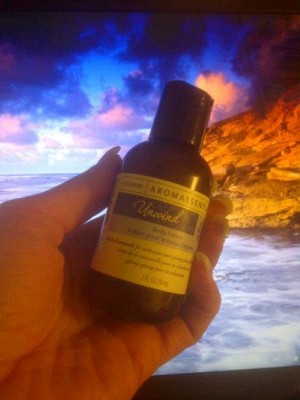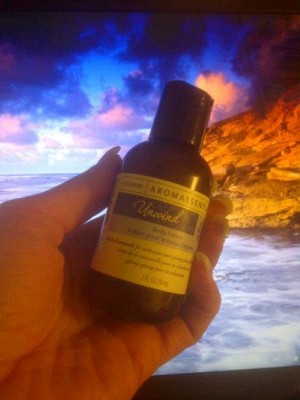 When I'm looking for a body lotion, I prefer ones that are non-greasy and smell amazing and "fresh".
That's just what I found to be true with Arbonne's Unwind Aromassentials Body Lotion.
If you were all unaware, I am the founder of LivingPink.info for Breast Cancer. This past year, a local Arbonne consultant, Lesley Dionissopoulos, took part as a sponsor for the "Living Pink Through Fashion" Show for Breast Cancer at Crystal Beach, Ontario. I say all of this because, as a special thank you for taking part in this event, Lesley gave me and my assistants special Arbonne goodie bags! (Thank you, Lesley!)
One of the awesome things in my special bag was this body lotion. It's made with chamomile for calmness and ylang ylang for relaxation, which is something I'm often in desperate need of! LOL To prove that statement, the show was way back in August, and I only just broke out my body lotion a few weeks ago now, and it's end of January!
Anyway, this lotion, again, is non-greasy, and smells very fresh and "spa-like". Not only that, it does a nice job lightly moisturizing. Great for when you just get out of the shower!
I would definitely grab another bottle of this body lotion again.
Needless to say, Lesley Dionissopoulos is an awesome lady, and is not only very friendly & helpful, is very knowledgeable in not only Arbonne products, but in natural & organic products. An all around great lady. So, if you're looking to get some of your own Unwind Body Lotion, do let her know. She can also direct you to other products that may just interest you for your body and your health needs.