Be a Torchbearer for the 2010 Vancouver Winter Olypmics
12
I just found out about this today and it is pretty cool…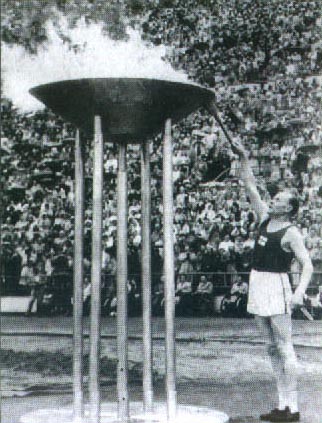 If you're a teenager and you're interested in becoming a torchbearer for the Vancouver 2010 Olympic Games, check out this website I found: SOGO Active
This program is presented by Coca-Cola and they will award over 1,000 spots to be torchbearer before the torch is lit at the Winter Olympics.
A torchbearer is a person that carries the torch the Olympic flame, typically from one end of the country to the other, to where the Olympics are being held.
These spots will be awarded to teens who join the SOGO Active program and demonstrate the commitment of adopting a lifestyle that is active and healthy.
20 of the spots will be awarded to teens/youth who are affiliated with the Halifax-based Halifax Active Communities. Halifax is so important, as this is where the first community organization in Nova Scotia to host the SOGO Active Program.
I've seen the Olympic flame being carried, I guess it must have been for the Calgary Winter Olympics, and everyone gathers in front of their houses and cheers the torchbearer on. We have photos of it…Looks like I'm about 10 years old or so. It's such an honor! I wish I could carry it!
So, get over to SOGOActive.com and sign up! Once you're there, you can design your own program to be active. It's a really neat site…You get a profile you get to create, design, change and control!

Get out there and get active!
***
I hope you enjoyed this info on Sports on Through the Eyes of Kimberly Edwards! Until next time…
I Am & Will Continue To Be,
Kimberly Edwards 🙂
P.S. Please be sure to Subscribe to this Blog.
Technorati Tags: Olympic torchbearer, torchbearer, Vancouver 2010, Vancouver Olympics, Olympic Games, SOGO Active, SOGO