Canadian Model, Kimberly Edwards' Photo Shoot with Clee Images
27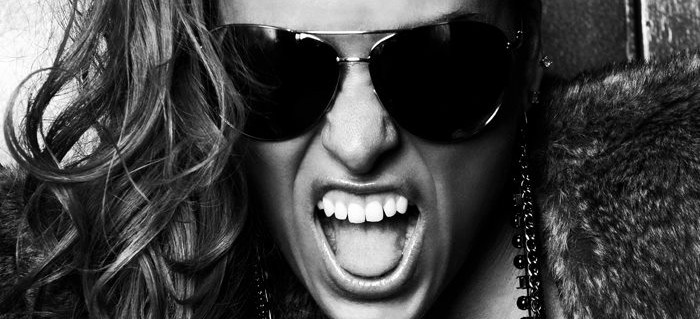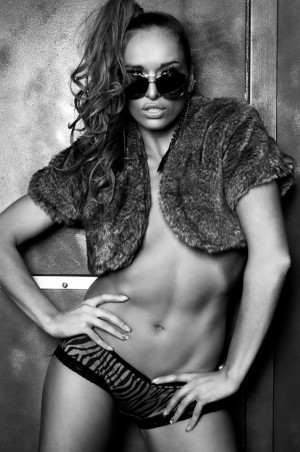 On March 30th, Canadian model, Kimberly Edwards, officially shot with Carrie Lee of Clee Images for the first time in a closed session.
This female empowered, strong, sexy, diva photo shoot turned out to be one of Kimberly's favorites.  The model said:
Carrie Lee is fabulous to work with, easy to vibe off of, and gives marvelous direction to accomplish the vision she has in her head. It was fun today because I got to work "outside the box", and express a part of me I often don't get the chance to on camera. It was liberating yet classy, and will no doubt show that the new sexy is fit and in-your-face! I'm excited to show everyone how my hard work training in the gym & at the track is paying off too… ~ Kimberly Edwards
Photo Above & Right: Model: Kimberly Edwards; Photo: Carrie Lee of Clee Images; MUA: Kimberly Edwards; Hair: Jenny Dekker & Amanda Forde; Styling: Kimberly Edwards; Jewelry: "K, Turn Around" Jewelry by Kimberly Edwards; Agency: Kapow Models & Talent Agency
Here are a few of the photographs already released:
* Tip: You can hover your mouse over the photos above for complete photo credits.
Be sure to check out the Kimberly Edwards – Clee Images album of all work Kimberly has done with Clee Images on Facebook.
The hair for this photo shoot was done for Kimberly by Jenny Dekker of DV8 Salon in Niagara Falls & Amanda Forde. Kimberly handled her own make-up and styling for this shoot, and provided the jewelry for it from her jewelry line – "K, Turn Around" Jewelry. Of course, Kimberly is a Kapow Model.
Fellow Kapow Model, Amanda F., shot the same day with Carrie Lee as well at former nightclub, Sutra, on it's closing day. Special thanks for Ngeemeng Ung & Andre "Trini" Smith for allowing the crew to shoot at the club and making everything functional for them.
Clee Images also photographed the 2011 Living Pink Through Fashion Show for Breast Cancer in Crystal Beach on August 20th where she got acquainted with Kimberly Edwards, the founder of LivingPink.info.
Clee Images is one of Kapow Models' talented, in-house photographers.
***
We hope you enjoyed this Modeling Portfolio post on Livin' Like Kimberly Edwards. Until next time…
She Is & Will Continue To Be…
Kimberly Edwards