Catch Kimberly Edwards Hosting 2011 'Crystal Beach Vault' Aug. 13
20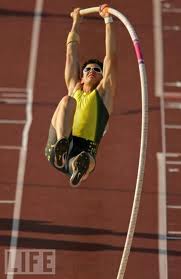 If you love the beach, pretty girls, and track & field, particularly pole vault, then the 2011 Crystal Beach Vault is the perfect event for you to attend.
On August 13th, you will be able to catch some great pole vaulters competing at Crystal Beach, on the beach, as well as International Model, Kimberly Edwards, will be hosting the event in conjunction with the Crystal Beach B.I.A.
So, why have a model like Kimberly host this event?
Well, you may not know, but Kimberly coached a world-class decathlete in all disciplines, as well as coaching a high school women's throws team in Dallas, Texas. In other words, Kimberly knows her stuff!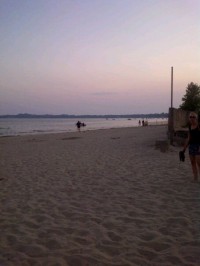 Also, being an athlete herself, attending university at Texas A&M and McNeese State University in Louisiana on softball scholarship, as well as previously being pitching coach at the University of Northern Iowa's softball team, Kimberly loves the rough and tumble of sports in all shapes and forms. She is currently training in muay thai and boxing to compete, along with her fitness regiment.
So, be there or be square, and catch some rays, waves and some vaulting all on the same day exclusively at Crystal Beach, Ontario.
Connect with Kimberly:
If you would like to book Kimberly to host an event, or work on a project, contact:

Technorati Tags: Crystal Beach, Crystal Beach B.I.A., Kimberly Edwards, Crystal Beach Vault, 2011 Crystal Beach Vault, pole vaulting competition, pole vaulting