Cheap High Fashion Eyeglasses
01
Well, let's face it! Many of us wear or have to wear glasses…
…this is a daily thing and it should be fun and stylish to do. Why not?
So I thought I'd share with you great and inexpensive eyewear for $ 8 Rx eyeglasses (and up)…
We all need to take care with our finances right now, so that means shopping more intelligently!
I'm going to share with you 3 of My favorite high fashion eyeglasses from Zenni Optical:

Okay, these ones are $29.95 for the lenses & frames (however, this is considerably less than the typical $350-400 I usually have to pay for eyeglasses from my optometrist).
Here are 2 more of my pics you can find there…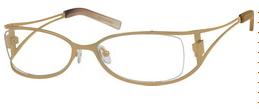 Too cool, right? They would all go well with many different outfits, are up to date and trendy…
So, when it comes to Eyewear Fashion, this is How You Can Start Spending Smart!
What's great is that they're so economical and affordable, that you'd be able to have more than 1 pair to go with different outfits this season (and seasons to come).
***
I hope you enjoyed this Fashion info on Life of Kimberly Edwards! Until next time…
I Am & Will Continue To Be,
Kimberly Edwards 🙂
P.S. Be sure to get your Free Subscription of Life of Kimberly Edwards!
Technorati Tags: Zenni Optical, Rx eyeglasses, high fashion eyeglasses, how you can start spending smart, smart spending