Christmas Gifts for Her from Sande Chase
04
We've been talking a little bit about gifts for Christmas.
Now, if you're looking for a beautiful gift for your sweetheart, mother, auntie or some lady who's special in your life, I urge you to check out Canadian designer, Sande Chase's creations at Oh la la Cadeau!
They are classy designs with fabulous products, and from what I've seen, even more amazingly put together…Really impressive wrapping/packaging!
This "Fig Out" creation below features fig scented gifts that are "full-bodied and sensual", all-natural and environmentally friendly. Wrapped in earth-friendly packaging, this would be a perfect gift for one of my friends, Mary, for Christmas!
Even if you're looking for that right gift to encourage someone going through an illness or about to receive a diagnosis, something to bring a smile to someone's face going through a crisis or tough time, to say thank you to someone, or simply to pamper them, these packages are really a fantastic and gorgeous way to go!
For example, although the "Note to Self" gift, "cadeau" in French, is ideal for, say, an exam-weary college student, my Mom would absolutely love this gift! She is a stationery-aholic, plus she LOVES pink! It would be awesome for Christmas or even Mother's Day!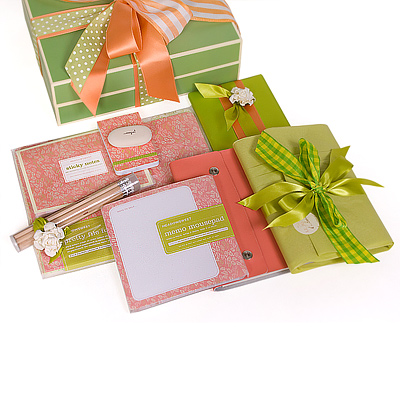 These gifts will make you say, "Oooh La La!" because they're so beautiful to look at…
Now, they ship all across Canada and the USA via UPS.
What's very cool is that as an American, since the prices are quoted in Canadian dollars, it's like getting 20% off everything there! Plus, orders under $200 don't have to pay duty through customs!
***
I hope you enjoy this Neat Stuff on Through the Eyes of Kimberly Edwards! Until next time…
I Am & Will Continue To Be,
Kimberly Edwards 🙂
P.S. Hey, Please be sure to Subscribe to this Blog!
Technorati Tags: Sande Chase, Christmas gifts, Christmas presents, gifts for her, gifts for all occasions, designer gifts, Oh La La Cadeau, Oooh La La Cadeau