Clear Zit: Acne Product Review
13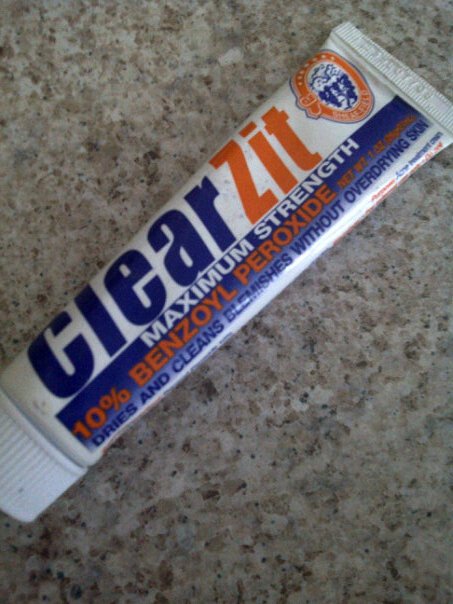 I hate giving bad reviews. I like to follow the motto of "if you don't have anything nice to say, don't say anything at all."
However, I absolutely cannot let others use this product and have the same result as I got.
Because of the increase in stress in my life recently, from becoming host of a reality TV show – Model Rage International, opening up my own modeling & talent agency, and working on my jewelry line, I have had some breakouts on my face this week.
I can't afford to have blemishes because my face is my business.
I tried this product called Clear Zit. It works with Benzoyl Peroxide and states "dries and cleans blemishes without overdrying skin" on the tube.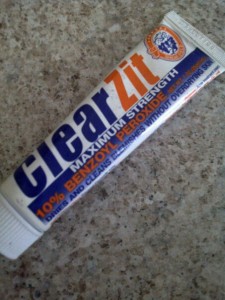 I put it on before I went to bed on my trouble spots and went to sleep. I could feel it "working" as it stung slightly.
When I woke up in the morning, washed my face and looked in the mirror, I was a bit concerned as each spot was slightly reddened.
As the day wore on, the spots got darker and darker. Today, it is 2 days and the spots are bigger and almost purplish.
Not only is there the color change, but my skin is extremely itchy and irritated – worse than bad mosquito bites. It's driving me nuts.
The worst part about it is I am filming 4 videos today.
It did dry out the blemishes and removed them, but these blotches on my face are disconcerting to say the least!
If you're looking for a good solution for blemishes, this is not the product you want to use, especially as a model! Stick to toothpaste for now!
***
I hope you take heed to my Product Review! Until next time…
I Am & Will Continue To Be,
Kimberly Edwards 🙂
P.S. Be sure to check out my new Kimberly Edwards Store!
Technorati Tags: Kimberly Edwards, ClearZit, Clear Zit, Acne product review, Clear Zit review, beauty tip, modeling tip, skin care tip