Did You See Kimberly Edwards on City TV's 'Festival Italiano di Johnny Lombardi'?
18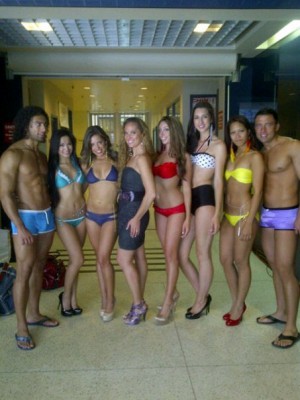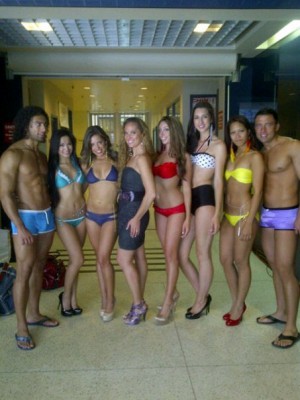 If you watched City TV on Sunday, July 17th, you would have seen Kimberly Edwards co-hosting a fashion show, of Dea Fashion's swimwear with her very own jewelry line, "K, Turn Around" Jewelry on Festival Italiano di Johnny Lombardi.
Alongside Andrea Trentadue, Kimberly presented the new Dea Fashion designs for 2011 and a sneak peak of 2012's designs.
On the runway were Ms. CHIN Bikini 2011 & Mr. CHIN Bikini 2011, Serena di Millo & Moonzir Butt, as well as Kapow Models' own Eunice Arbis showing off the beautiful designs. Kapow Models & Talent Agency was founded by Kimberly earlier this year.
Dea Swimwear is designed by Marco-Antonio Della Pia, who believes women should feel like goddesses, especially on the beach, and provides gorgeously luxurious fabrics and accents on bikinis of all colors, and specializes in mastectomy swimwear. Dea Fashion is an official "Living Pink" designer for breast cancer.
Long earrings were the trend on the runway, including long chain earrings in silver and gold with multi-colored hand-wired feather earrings, perfect for this season and all of it's yummy colors.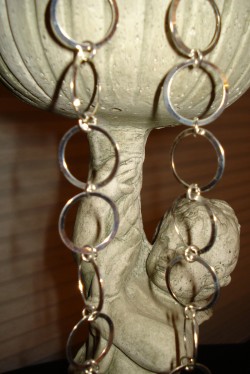 Kimberly was wearing a gorgeous jean-dress specially designed for her by Monikova, with long silver hooped chain dangle earrings she's famous for.
We will provide a clip of the show when we receive it.
Keep your eye out, as Kimberly will be popping up all over the place hosting, speaking & walking the runway herself.
Connect with Kimberly:
If you would like to book Kimberly to host an event, or work on a project, contact:


Technorati Tags: Kimberly Edwards, Dea Fashion, Dea Swimwear, K Turn Around Jewelry, Andrea Trentadue, Festival Italiano di Johnny Lombardi, City TV show, Monikova, Eunice Arbis, Kapow Models, Serena di Millo, Moonzir Butt, Marco-Antonio Della Pia