Featured Photo on NewsTabulous.com
24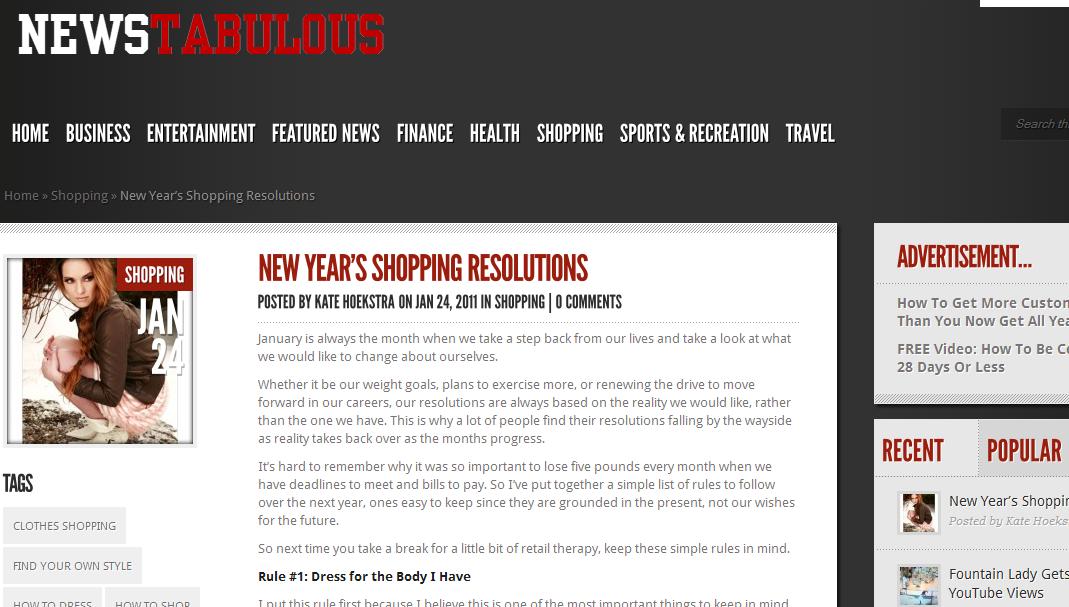 Today, I woke up and was notified that my photo was going to be used on NewsTabulous.com – this is a great, new site that gives all kinds of news, but in a really concise & hip way!
The article is a great compilation of shopping tips for this new year when looking for clothing…
One of the tips Kate gives discusses:
Get back to the basics with a few classic pieces in a monochromatic palate. The biggest color making appearances on runways is the nude-camel range.
Here's the link to the featured story: New Year's Shopping Resolutions
* Photo Credits: Model: Kimberly Edwards; Photo: Jennifer McCready; MUA/Hair/Stylist: Erin Meester; Clothing: H&M; Jewelry: "K, Turn Around" Jewelry by Kimberly Edwards
I do hope you'll check out this cool, new website (and my photo that's featured) – I love the set-up and summaries of news stories, so you don't have to spend a lot of time getting a little bit of news.
***
I hope you enjoyed this Fashion post on Life of Kimberly Edwards! Until next time…
I Am & Will Continue To Be,
Kimberly Edwards
Technorati Tags: Kimberly Edwards, Erin Meester, Newstabulous.com, Jennifer McCready, New Year's Resolutions, shopping tips, how to shop for clothes, Kimberly Edwards model, Kate Hoekstra writer