Hot Shoes for Summer – Kimberly's Picks
28
Alright people – it's nearing the end of summer, so get out there and get your fashion "on"!
Enjoy every last drop of sunshine and fun before it's too late…Get your sandals out and get on out that door…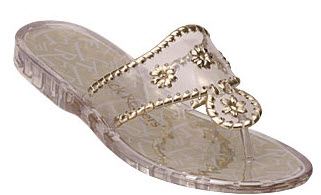 Ladies, when leaving the house you want to look summerlicious, don't you? I know I do!
So, here are 3 easy looks for the rest of summer so you look beachy and fun:
1. women's wedges – These babies are rocking the house this summer, as with most summers. Get yourself a great wedge and you'll look taller and more slender. Show off those beautifully painted toenails and they're easy to just "kick off" when you get to the house or to the beach, alike.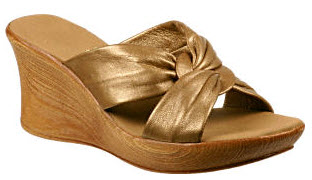 * Tip: Only getting 1 pair of wedges? Be sure you get them in a color that's neutral, like sand, tan, brown, black or white so you can wear them with almost anything!
*** My favorite neutrals this summer are metallics! They go with everything – Bronze is my color of choice, but silver and gold, as well as black metallic go beautifully well with so many outfits!
2. juicy couture flats – As we all know, as women, Juicy Couture rocks the house for style, right? Yup! Okay, so get yourself some stylish flats, that are also easy to store or pack in luggage, as they fold in half nicely! These are your "comfy" shoes.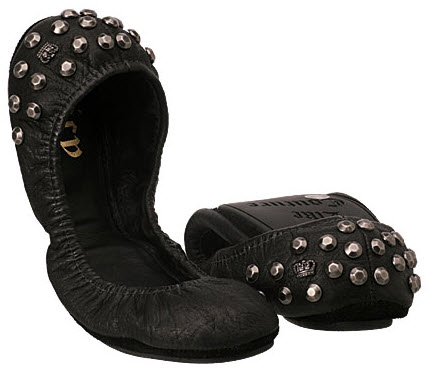 * Tips: Also great for days when your toenails aren't painted or perfectly manicured! I know, I love my pumps too ladies, but there are days you just can't even look at a pump or your feet will detach and run away on you to hide! Check these babies out – they're great for just about anything:
3. uggs – I've been an "ugg-aholic" since the early 90s when I lived in Australia! I know, it's summer, but guess what…it gets cold at night sometimes, and these are awesome to wear on those cool nights when you're having a bonfire or hanging out on the beach or camping.  There will also be days where you'll want to wear them simply for a fashion statement – maybe going to the movies in the summer – you know it's cold in there!!!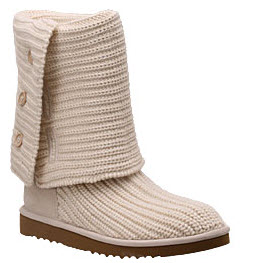 * Tips: I always like to go with the tan or sand color uggs, as I find they go with most of my wardrobe – I have a black pair and a few other colors, but don't wear them nearly as much as my neutral tan or sand!
* Try wearing them with a cute mini jean-skirt! Too cute!
* Plus, you can wear these in the fall, in the winter or around the house as slippers when it's cold too! Very versatile pair of footwear.
So, go out there, get your 3 pairs of shoes and enjoy the rest of summer to it's fullest!
All of these shoes are easy to find at online stores for ladies shoes like Jildor…
***
I hope you enjoyed this Fashion post on Life of Kimberly Edwards! Until next time…
I Am & Will Continue To Be,
Kimberly Edwards 🙂
P.S. Be sure to get on the Life of Kimberly Edwards Updates List!
Technorati Tags: fashion, summer shoes, hot shoes, hot summer shoes, Kimberly's fashion picks, fashion picks, summer fashion