How to Become a Fitness Model – Part #3
09
This is a 3 Part Series – So, please be sure to check out Part #1 and Part #2 too!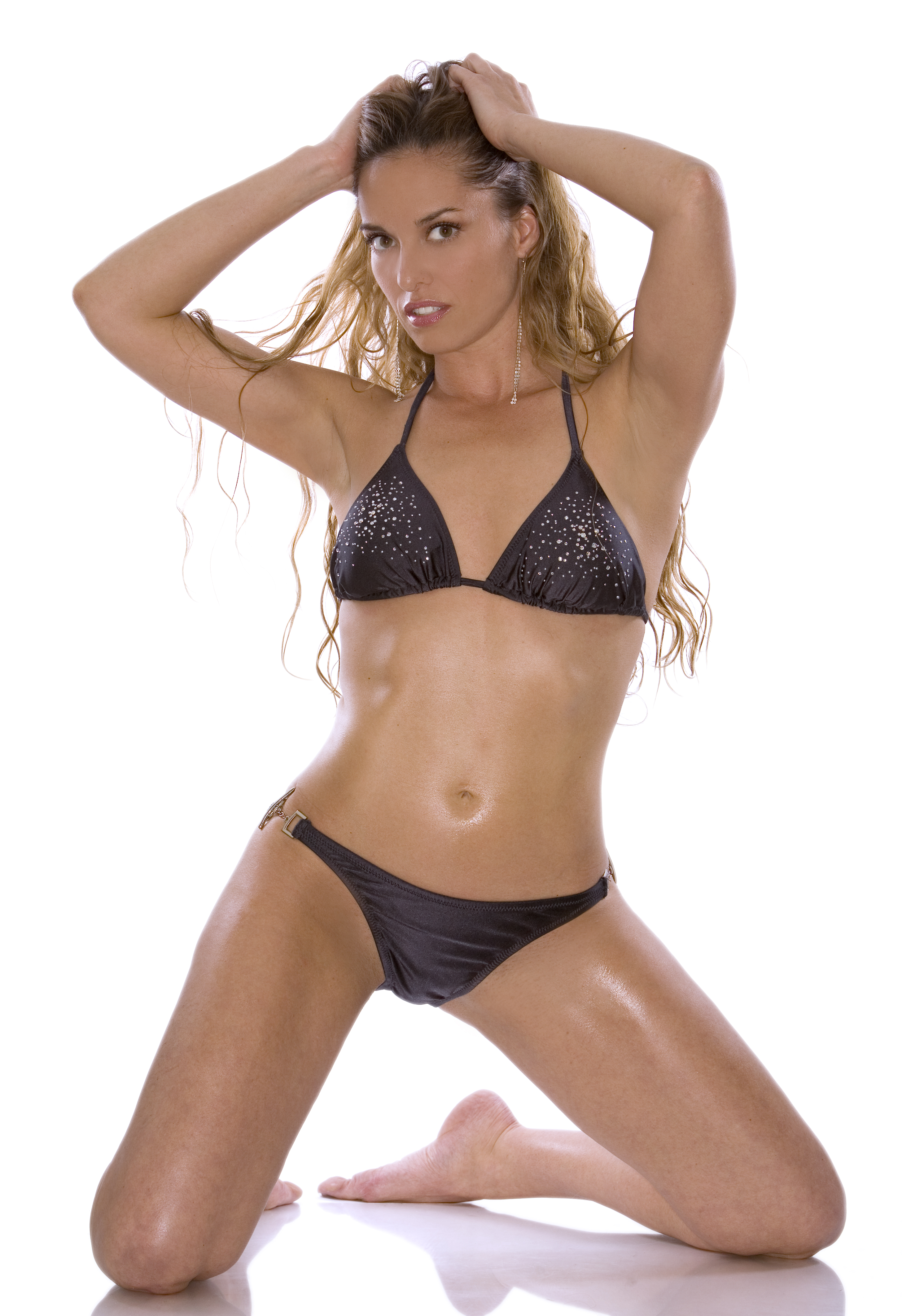 I've Got Photos – Now What?
After you've got your photo-shopped photos back from your chosen photographer, start compiling packages to the agencies in your area…
Photo left: Kimberly Edwards – photo by Zdenka Micka – Make-Up & Hair by Kimberly Edwards – Oshawa, Ontario
Then, search for the top agencies in the Toronto (for Canadians) or the States, like Elite, Wilhelmina, etc. and send them a package each telling them you'd like to be a fitness/physique model.
Then, search specifically for fitness model agencies (they are out there) and send them some packages…You should send out between 25-50 packages at least to get some really good results and make a good decision on who to go with to represent you.
Network!
Then, go to places like BodyBuilding.com and ask around to the members to see what's going on in the world of fitness and physique modeling and what they're doing.
Looking to be more fit then you were in 2008? Let Bodybuilding.com provide everything from workout plans to nutritional supplements.

Get in touch with 3 of my FB friends who are really into all of this…Tell them you're one of my readers here, and that I suggested them to you:
Christine Lanois, Monika Kovacs & Sherry Boudreau-Jensen
Get Yourself Seen:
Enter a few competitions if you like…There are the ones where you have to do "aerobics-like" routines…not sure if that's what you're after, or if you're going for body-building where you go on stage and pose, etc.
I would then add my profile, with a paid membership of $2.50 a month at StarNow.com – I get a lot of modeling/acting jobs through here. Make sure you add me as a contact on there (Kimberly Edwards from Ontario, Canada)! LOL…
Everything should go from there…
What Else?
Keep on Training to stay fit and Eat Healthy!
Check out CookingWithKimberly.com for
Healthy Recipes, Food Tips & Info
That will give you a good foundation to start with…
* This is a 3 Part Series – So, please be sure to check out Part #1 and Part #2 too! *
***
I hope you enjoyed this Modeling post on Through the Eyes of Kimberly Edwards! Until next time…
I Am & Will Continue To Be,
Kimberly Edwards 🙂
P.S. While you're getting ready to break into the fitness modeling industry, you really should try your hand at Modeling in general to get some experience under your belt and learn how to work in front of a camera…
Check out the Modeling JobsCentral site below to get started:


Technorati Tags: fitness model, fitness modeling, modeling, fitness, health, body building, Kimberly Edwards, Christine Lanois, Monika Kovacs, Sherry Boudreau-Jensen