Kimberly Edwards in the Styled With Kare Video on YouTube
30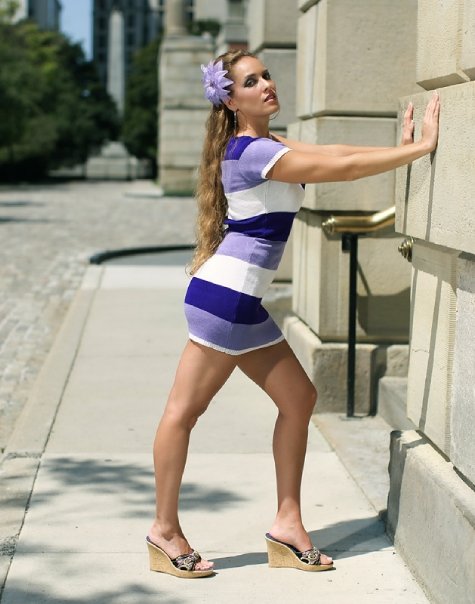 Hello Everyone…
I have a longer modeling update post already created, just need to put the links in it.
In the meantime, I thought I'd share with you a video one of my new friends, Karen Smith from Styled With Kare (hair, make-up and re-styling clothing designer) created with me in it!
Enjoy!
On the Lifestyle slide, I'm the girl on the right in the purple. Photographer: Joey Fernandez, Hair & Make Up: Styled with Kare's Karen Smith, Styling: Kimberly Edwards
On the Fashion slide, I'm in the 2 photos on the left and the photo on the right. Photographer: MCG Photography's Michael Gray, Hair: Styled with Kare's Karen Smith, Make Up: MobileMakeovers.com's Alexandra Colella, Clothing Designer: Monikova Designs
I'd love to work with each and every one of these amazing professionals again soon, when I return to the Niagara/Toronto area!!!
Just wanted to let Karen know, she did a mighty job with the video!
Be sure to book Styled With Kare for your hair, make-up or commissioning her to create some new and unique clothing designs for you – She is truly a joy to work with!
Email: styledwithkare@hotmail.com
***
I hope you enjoyed this Modeling Portfolio post on Life of Kimberly Edwards! Until next time…
I Am & Will Continue To Be,
Kimberly Edwards 🙂
P.S. Click Here if you're interested in Hiring Kimberly Edwards as a Model, Actress or Spokesperson!
Technorati Tags: modeling, modeling portfolio, Kimberly Edwards, Canadian model, hire Kimberly Edwards, Kimberly Edwards portfolio, Styled with Kare, Monikova, Mobile Makeovers