Kimberly Edwards, Softball and Pitching Coach, Offers Private Lessons
03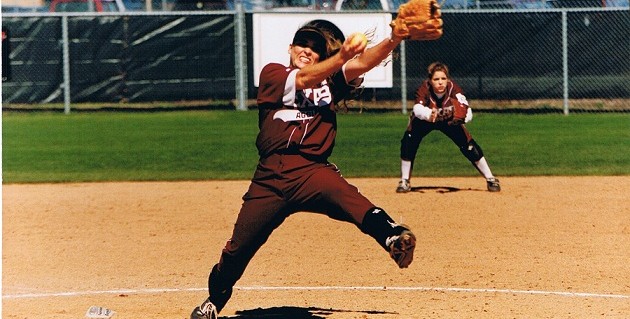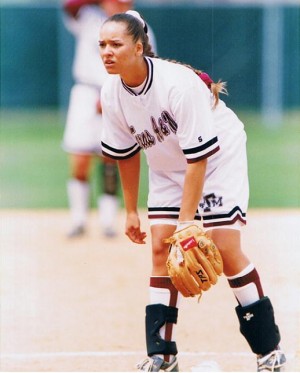 Do You Need a Softball Coach, Baseball Coach or Pitching Coach?

Well, Kimberly Edwards is all 3 of those, and is available for private lessons in the Niagara Region of Ontario, Canada…
Pitching (Softball)
Batting
Catcher Skills
Fielding
Strength & Conditioning
* Prices are per Hour. Discounts are available with purchase of 10 lessons.
Kimberly is able to Coach:
Softball, Baseball & Conditioning
Boys & Girls, Men & Women of all Ages
All skill levels
All Year Round
Whole Teams or Groups – Inquire for pricing
Click Here for More Information!
Kimberly's Bio:
Kimberly Edwards (nee Turner) is former pitching coach of the University of Northern Iowa, a division 1 team.
She attended Texas A&M University in College Station, Texas on a division 1 full scholarship as a pitcher/3B/utility player in 1996-1997. Her freshman year, the Aggies forwarded to the Regional Tournament in Fresno, California.
Kimberly then transferred to McNeese State University in Lake Charles, Louisiana where she finished her softball years on division 1 full scholarship. Kimberly was awarded her own seat in the McNeese Cowgirls Stadium for the honorable years she played there.
In university, Kimberly finished a Pre-Medicine degree as she graduated from the University of Northern Iowa, as well as 3 minors: Chemistry, Criminology & Coaching. Kimberly has also nearly completed a Physical Education degree. Kimberly graduated with highest honors, Summa cum Laude with a 4.0.
Prior to receiving her scholarship to TAMU, Kimberly was sent to Australia via Softball Canada to play for a Western Australian softball team, the Kalamunda Knights, as a pitcher/3B/utility player where she received the Top Batter Award, as well as MVP of the team. Kimberly also qualified to play for the Western Australian softball team in Nationals while she was there for one year.
Aside from going to Australia to represent Canadian softball players, she played on two Ontario teams that went to Nationals. In 1996, she played for the National Home team, the Scarborough Rebels, and won bronze. Kimberly also won MVP Pitcher of the tournament. In 1997, she played for the Kitchener team when they went to Calgary for Nationals.
Kimberly played for many Ontario teams including: St. Catharines, Haldimand, Cawthra, Erin Mills, Scarborough and Kitchener.
She was also afforded the opportunity to travel to and play in Boisbriand, Quebec on a softball exchange program.
Kimberly has coached not only softball up to the university level, but also track & field in the high school up to the professional level, and even trained to compete in heptathlon, and has competed in semi-professional sand volleyball, and trained on the Canadian Rhythmic Gymnastics team.
Athletically, Kimberly currently privately coaches softball/baseball and conditioning.
This year, Kimberly was the head pitching coach for the 2012 PWSA (Provincial Women's Softball Association) Softball Skills Camp in Ontario.