Lifeguards Can Be Stylish Too
04
Don't be stuck in a rut with your life-guard uniform!
There are so many styles and options available out there that are all acceptable Lifeguard Swimwear.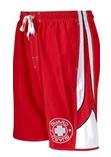 Personally, I think as a male lifeguard, you're much more limited on what you can wear and still be stylish.
I mean, let's be real – Please don't wear a speedo if you don't have to!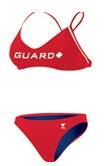 However, for a woman, Lifeguard Swimsuits can be more exciting when it comes to shapes of the suits.
There are bikinis, tankinis, one pieces, different colors, different piping, thick and thin straps, etc. Shoot, you can even wear board shorts, I believe.
Not only can do lifeguards style & profile with their Swimwear, but also with other items, like cover ups, t-shirts, long sleeves, swim parkas and their cool whistles…LOL
Anyway, be safe, be cool and look good out there lifeguards!
***
I hope you enjoyed this Fashion & Sports post on Through the Eyes of Kimberly Edwards! Until next time…
I Am & Will Continue To Be,
Kimberly Edwards 🙂
P.S. Swim on over to Kimberly Edwards Updates!
Technorati Tags: lifeguard, life guard, lifeguard swimsuits, lifeguard swimwear, swimwear, bathing suits, fashion, sports, lifeguarding, swimming