Many of My Readers are Bloggers Too!
04
That's right – for those of you who don't blog or have a website, you can always tell if those people in comments do by hovering over their names in the comment – the link will bring you to their site, by the way…
…Feel free to visit them! If they're here commenting, you'll probably have something in common. 🙂
…And who isn't looking for a great deal, right?
I think it's pretty safe to say that everyone is trying to save a little cash these days…
Whatever niche your blog or site is in, provided you've got your own domain name, you are going to pay for hosting!
…And "man, oh man", you can PAY for hosting – not only in money, but it may not even get a great service, meaning you always have "issues" with the hosting. That's means it's costing you money when it's not working properly…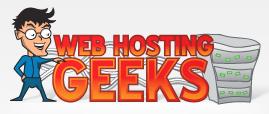 Okay, so go check out what services provide the best web hosting here @ WebHostingGeeks.com – they provide you with the top 10 list – a list independently formed, so it's not biased…
Included is the web host, a link to them, a rating, features, bonuses you'll receive, a grade and reviews. Decide for yourself, but a lot of the guesswork has been taken out of it, which I love!
So, whether you're looking for your first web hosting service or you're looking for a better one, this is a great place to start your research because there are so many of them out there, it would make your head hurt doing it on your own!
If you would like some more advice on the services or platforms you may want to use, check out their blog there too!
Technorati Tags: tips, Kimberly Edwards, web hosting, hosting, hosting service, web hosting service, Web Hosting Geeks