My Photo is Being Auctioned @ Design Hope 2009 in Dundas
04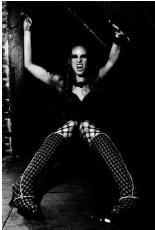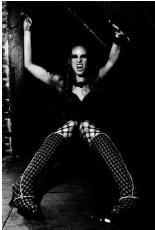 I found out a few days ago that the photographer I shot with, Sue Ore, back in January is donating a blown up photo from our shoot in black and white for Design Hope 2009, among other pieces of art.
This charity event's proceeds go to Hamilton Out of the Cold to feed Hamilton's homeless.
So, come on out to the Dundas Valley School of Art tonight @ 7:00 – 11:55 pm. There's a $10 cover or whatever you'd like to donate.
You'll get some cool entertainment, light refreshments and a sense of giving helping the less fortunate this Holiday Season.

Dundas Valley School of Art: 21 Ogilvie St., Dundas, ON, L9H 2S1
Phone: (905) 628-6357
I certainly hope to see you come on out and have a great time…Get a sneak peak at the art being auctioned tonight @ DesignHope.ca
***
I hope you enjoy this Event on Life of Kimberly Edwards! That's What's New! Until next time…
I Am & Will Continue To Be,
Kimberly Edwards 🙂
P.S. For more information, check out the Event page on Facebook: Design Hope 2009
Technorati Tags: Design Hope 2009, Design Hope, Kimberly Edwards, Canadian model, Hamilton Out of the Cold, Dundas Valley School of Art, homeless charity, Sue Ore