Nicole Lee USA Handbag Review
01
My mother got me an absolutely stunning royal blue Nicole Lee USA purse last month for my birthday.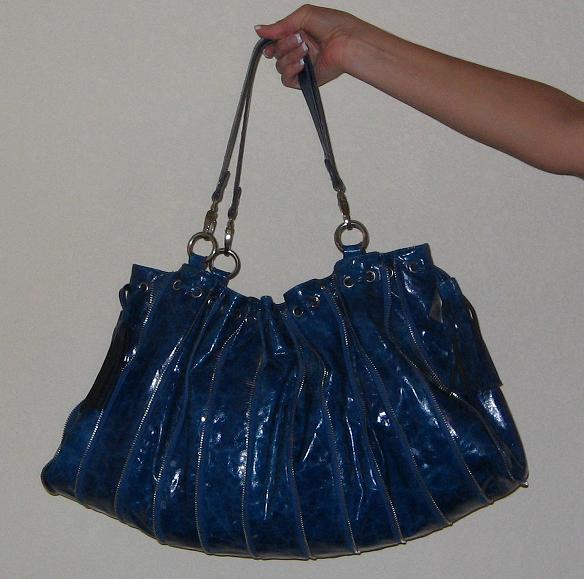 It's quite a bit larger than I'm used to, but I've fallen in love with it. (This photo absolutely does not do this purse and it's color justice!)
It's faux croc print, but made of leather and has about 1 dozen half zippers running right up from the bottom to the top of the purse.
It comes complete with two chunky tassles on each end at the top. The top of the purse is smaller than the bottom and it actually has a zipper to close it.
I'm usually very partial to purses with a lot of compartments, but I'm dealing just find with this one – it has a few pockets on the inside that hold things like your lip glosses, pen or sunglasses. Then a zipped pocket for more important things.
I overcame the "deep hole" purse syndrome by using a larger, more organized check book wallet.
With beautiful chunky accents of silver meetal this is one stylish purse and a must-have for fall!
This is my first Nicole Lee purse and I'm glad I have one – the girl's got pizazz!
***
I hope you enjoyed this Fashion post on Life of Kimberly Edwards! Until next time…
I Am & Will Continue To Be,
Kimberly Edwards 🙂
P.S. To get your very own Nicole Lee USA Handbag, check out this fabulous choice:
Technorati Tags: Nicole Lee, Nicole Lee USA, Nicole Lee handbags, Nicole Lee purses, purses, handbags, handbag review, purse review, accessories, fashion, style, fall purse, blue purse, leather purse