Photo Shoot Tomorrow for Town Shoes – Canadian Shoe Chain
24
So sorry I haven't updated in a while…I've been a very busy girl!
1. Thank you all so much for checking out my autographed photos, and a special thanks to those of you who ordered them!
2. I wanted to update you that I had a great photo shoot last month with a wonderful photographer, Sue Ore, and one of my favorite make-up artists, Staceylee Estabrooks. I should be getting more of the photos back soon, so I can show everyone…Plus, they'll be added to the options for autographs.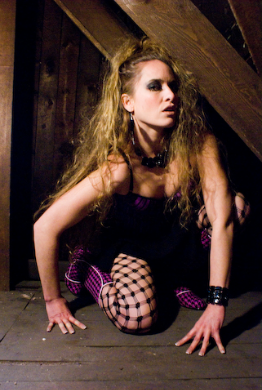 3. I have a really great photo shoot tomorrow for Town Shoes, a Canadian Shoe Chain.
As many of you know, I'm a serious shoe freak! I love shoes, boots, sandals, pumps, runners! So, this shoot is a great fit for me! I'm really excited about it.
I'll let you know what a fabulous time I had in the next few days…Can't wait to show you those photos too, I'm sure!
4. I'm still in the running for the Hamilton Island Caretaker Job in the Great Barrier Reef of Australia!
Please Vote for Me with 5 Stars!
What else?
I've been enjoying watching 24 this season! It rocks and it's on tonight!
American Idol has been amazing this year too, and I think it's the best talent year yet! I think it will prove to be a really close competition.
I'm a little tired of this cold weather! LOL…Let's hope it gets warmer really soon!
I've got some traveling coming up soon, and that will be a lot of fun, no doubt!
I need some warm weather because I love outdoor activities that don't have to do with ice and snow! LOL…
***
I hope you enjoyed this What's New post on Through the Eyes of Kimberly Edwards! Until next time…
I Am & Will Continue To Be,
Kimberly Edwards 🙂
P.S. Please be sure to Vote for Me to win the Dream Job of Caretaker of Hamilton Island in the Great Barrier Reef of Australia:
Technorati Tags: Kimberly Edwards, photo shoot, modeling, Canadian Model, Town Shoes, 24, American Idol, Australia