Self-Tanners Stink!!! Here's What To Do…
02

Alright…Who else is sick of the smell of sunless tanning lotions?
Those "natural glow" moisturizers that boast to give you a radiant glow all year long, gently…Still Stink!!!
You might be able to tolerate it, or maybe not even smell it for the 1st few days you wear it, but it will come…
Not only that, even the light formulations for lighter skin, which I don't have, are too dark and can create streaks and dark spots around your joints when used everyday!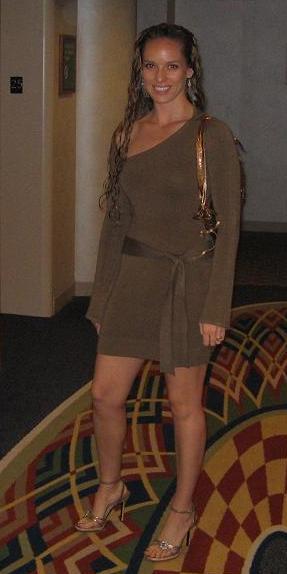 What Do I Do?
Living in Canada during the winter can make anyone pale! I don't like tanning beds so much, for obvious reasons…they're not good for you!
So, I break it up…Every now and again, I'll go to a tanning bed, but only for like 8 min, just to keep a base tan, and so that I don't completely burn once I get out in the sunshine in the end of spring!
Those other times I do not tan, what I do is take a 1/2 empty bottle of my favorite lotion with a great smell, add the "natural glow" type lotion equaling about 1/4 – 1/3 of the favorite lotion bottle, shake it vigorously, then add more of your favorite lotion and mix again.
This breaks up that awful self-tanner smell, extends the life of your favorite lotion and the natural glow lotion, and gives you a slower, more natural, healthy glow…What you were trying to accomplish in the 1st place, right?
Since I am mixing it and reducing the "glowability", I use medium level self-tanner to mix with my favorite lotion!
***
I hope you enjoyed this beauty tip on Through the Eyes of Kimberly Edwards! Until next time…
Kimberly Edwards 🙂
P.S. Check it out here, if you like…This is a typical brand I use:
Technorati Tags: self-tanner, natural glow, beauty tips, natural radiance, tanning, bronzers, tanning, tan