SkinSimple Eye Priority Cream by Elizabeth Arden Product Review
10

Eye creams are often really expensive…so, you get tired of ones that don't work, or only sort of work!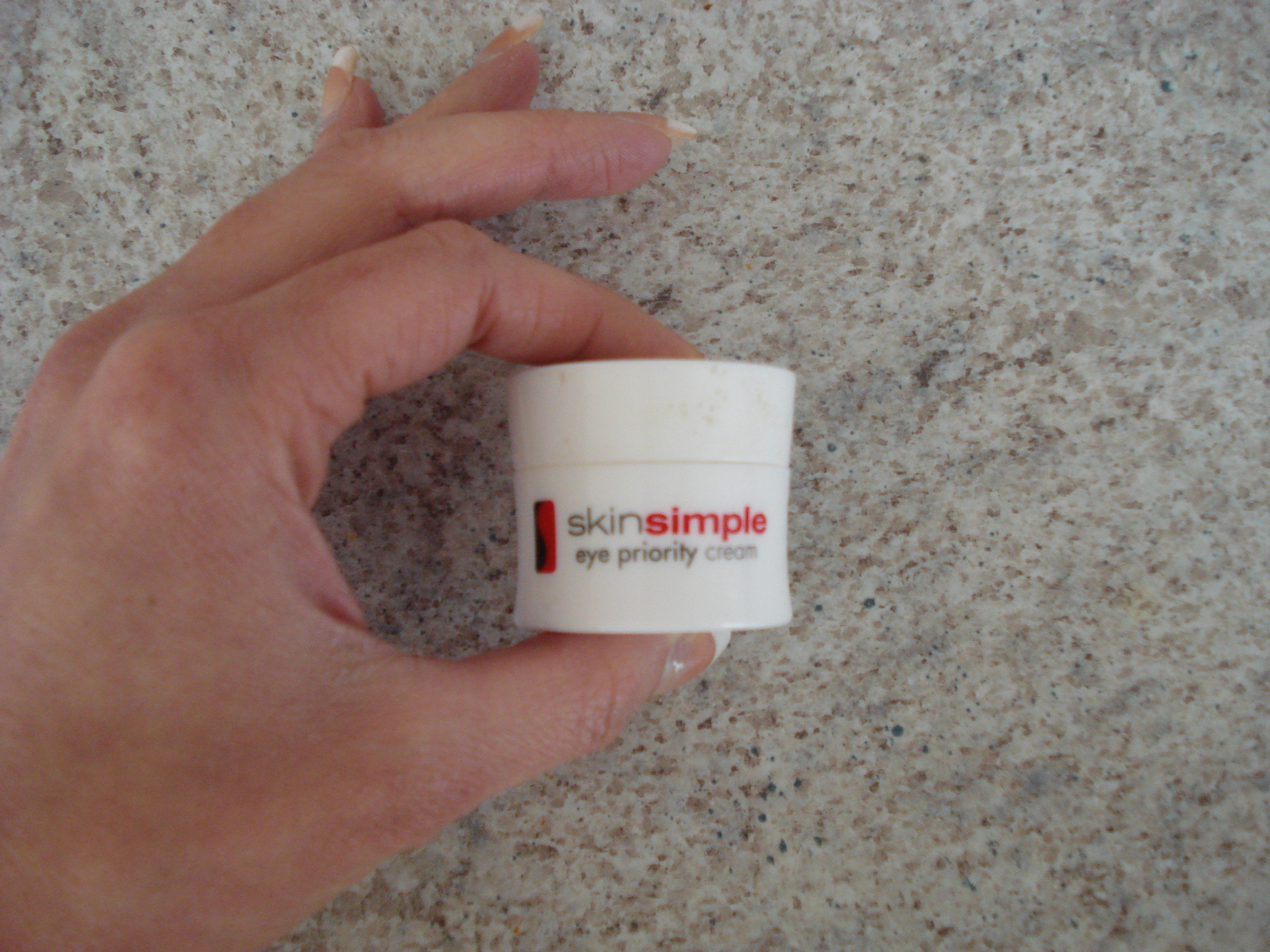 I'd like to share my experience with SkinSimple Eye Priority Cream by Elizabeth Arden.
It came in a 15 ml white tub container.
The scent was neither here nor there…The thing that struck me was the thickness of the cream. It was super thick!
It is Imperative that you pat the cream on your eye area…do not rub the cream on, as you will pull the delicate skin around your eyes, and may cause yourself wrinkles…
I wasn't crazy about the cream, as it never really seems to sink in…I mean, hours later, I can still sometimes see the cream on my eyes…
I don't wear eyeshadow, foundation on my eyes or use powder on my eyes, but I imagine if I did, it may be somewhat of a mess with this slight greasiness…
Honestly, not really sure if I'd buy the product again given the opportunity.
***
I hope you enjoyed today's installment of Through the Eyes of Kimberly Edwards! Until next time…
Kimberly Edwards 🙂
Technorati Tags: eye cream, skin cream, beauty product review, product review, Elizabeth Arden, eye product, beauty review