Take a Vaca to a Radio Disney Summer Concert
06
Who couldn't use a vacation? I know I could! LOL
Well, have you ever been to the Jersey Shore?
Morey's Piers is there, which is a Beachfront Amusement Park and Waterpark to keep you cool in that summer sun!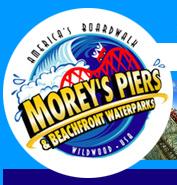 Not only that, Radio Disney has a Summer Concert Series going on there to keep the kids even happier from June through August with all of the hottest Disney stars!
Oh yeah, and did I mention that the Concerts are Completely FREE? Yup, that's right!
Once you decide to go and enjoy yourself there, you'll need to check out the Wildwood New Jersey hotels and make a reservation in advance. (That would be a good idea!)
Also, I wanted to let you in on a secret…They have some really great food attractions there too – You all know I'm a foodie (CookingWithKimberly.com).
Who doesn't love amusement park food? I love to eat amazing funnel cakes, cotton candy, foot-long hot dogs, corn dogs, fresh-squeezed lemonade, handmade pretzels, bloomin' onions, caramel corn, waffles and ice cream, and candy apples…
However, they also have some great restaurants at the pier too – including some serious seafood feasts!
So, if you've always wanted to visit the Jersey shore, be sure to stop by the New Jersey amusement parks, eat a funnel cake for me, and have an amazing seafood dinner with your family!
What more could you ask for?
Maybe an oceanside view – That comes with this vacation – an amazing view of the water!!!
Okay, so go get to planning that Jersey Shore beach Vacation now!
***
I hope you enjoy What's New on Life of Kimberly Edwards! Until next time…
I Am & Will Continue To Be,
Kimberly Edwards 🙂
P.S. Get those Kimberly Edwards Updates while they're hot off the presses!
Technorati Tags: Jersey Shore, Morey's Piers, Radio Disney, summer concert series, New Jersey amusement parks, New Jersey waterparks, Wildwood motels