Web Chef Review: Capturing Couture Camera Tote & Camera Strap
11

Find out why I've been enjoying my Capturing Couture Camera Tote & Camera Strap!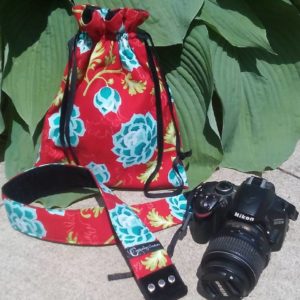 First of all, look at how beautiful & fun these cute camera totes are, with matching straps…
They are super stylish in a wide variety of patterns & combinations of patterns. I chose mine in Azalea! The vibrant red with aqua flowers & green leaves is really fetching, as well as being extremely functional.
Find out about this product on this webisode of What I Say About Stuff:
Let's face it, the camera straps our cameras come with are purely functional, often very boring, and just the bare minimum of what they should be. These gorgeous camera straps are wider, thicker, and made of great materials. The underside is a velvety material helping to keep your strap where it's supposed to be, as well as being comfortable – whether you're wearing it around your neck, or around your neck & arm, like a satchel.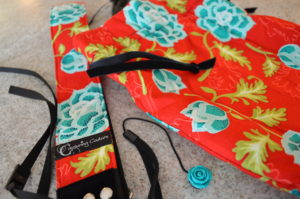 Camera bags are bulky, as well as advertising you're carrying a camera everywhere. These camera totes keep your camera protected with their quilted interior, and show off the gorgeous pattern you have chosen, on the outside. Resembling a tote bag that might just be holding your lunch, they don't draw attention to people that you have a camera in it.
Also, it's just the right size to hold your camera & the basics you may want to bring – I believe they also have lens totes for your various lenses, you may want to bring with you. I used my camera tote to bring my camera to the park just last week – it was just the right size, protected my camera from dust & dirt, and gave me some freedom & comfort without a large camera bag to lug around.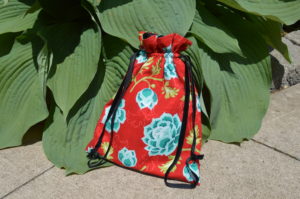 Photographers are artists, in their own right, and they are often quirky too – these straps allow photographers to be stylish while doing what they love to do – being creative! When I see my camera with the strap & tote in the corner, they just scream to me to get outside & take some photos. You might just be more productive because of these fun pieces.
I think these would be great gifts for someone that "has everything" and they love photography. Maybe you know a budding photographer, a graduating university student, or friends/family getting married who are enthusiasts when it comes to taking photos…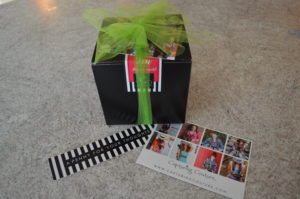 Not to mention, these items from Capturing Couture come beautifully wrapped, whether it's a gift or not, complete with a great bow, and stylish tissue paper. It was like I was opening a gift just for me – it was like Christmas!
Professionally created for photography professionals in mine, the materials are high quality, and branded with the Capturing Couture logo. You can tell a lot of love went into the creation of them to appeal to such a great crowd of artists!
Guitar straps, as well as pet collars & leashes are also available from Capturing Couture in stunning designs that make life a little more fun. Very affordable, you may just want to buy a few different things there. I have my eye on their fashionable camera bag backpacks.
Look like a real professional when you show up to a photo shoot or gig with your unique, matching gear. ~ Kimberly
Capturing Couture Camera Totes are available at:
Let us know which Capturing Couture Camera Tote & Camera Strap you choose & how you like them, by leaving a comment below!
#CuteCameraTotes