Web Chef Review + Giveaway: Curamin Natural Pain Reliever
19

If you have ever wished there was a natural, safe & effective pain reliever out there, Curamin Natural Pain Reliever may be just what you've been looking for!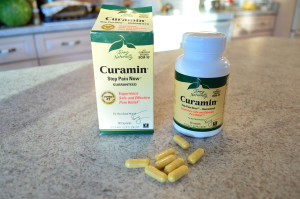 Additional benefits are strong antioxidant protection, immune system support, as well as reducing or eliminating pain.
Having suffered the prolonged and intense pain of arthritis, for many years, I have tried many forms of pain control, including various prescription pain killers, and a wide array of herbal concoctions.
I have found that some of these help with pain reduction for short periods of time. However, over the long term, I have been sadly disappointed. At first, I have been optimistic and full of great expectations and then, to find that they fall short and the pain just continues, is very discouraging.
Arthritis has destroyed my ankle joints and my feet to the point where they are quite deformed. Standing and walking are extremely painful, and I spend much of my time on bed-rest and in my wheelchair.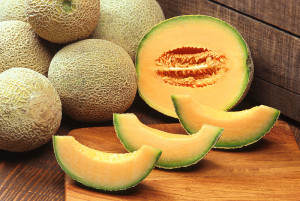 When I force myself to stand for too long or try to walk too much, my feet and ankles swell up and throb. When I say they are swelling, I mean my ankles are the size of a small cantaloupe.
My doctors prescribe very strong pain killers, which taken in high quantities and over a long period, are bound to adversely affect the kidneys, liver and stomach lining, as well as causing certain large intestinal conditions.
To find Curamin, which is a natural, safe and effective solution for pain relief is really quite wonderful.
Find out about this product on this webisode of What I Say About Stuff:
What's in it?
Curamin provides an amazing curcumin extract from turmeric, which is called BCM-95. Curcumin is the part of turmeric that gives the spice its bright yellow color. This is blended with other superior ingredients for much needed pain relief.
The Curamin capsules contain a combination of ingredients that have long been known to help with pain and inflammation:
boswellia gum resin extract
>70% organic and boswellic acids with AKBA
curcumin rhizome extract
turmeric essential oils
When these ingredients are added to the BCM-95, they provide a great boost to the pain relief properties. Some of the other ingredients included are:
vegetable cellulose capsules
vegetable source magnesium stearate
silicon dioxide
soy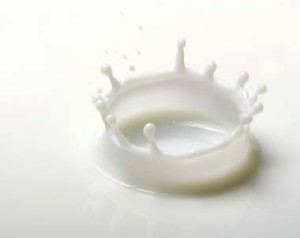 Curamin contains:
no sugar
no salt
no yeast
no wheat
no gluten
no corn
no dairy products
no artificial coloring
no artificial flavoring
no artificial preservatives
How did it work?
The Curamin capsules are easy to take and leave no unpleasant aftertaste, and do not interfere with the stomach, liver or kidney function.
I found some pain relief after the first day, and by the end of the second week, the pain relief increased considerably, allowing me to substantially reduce the amounts of the prescribed pain killers, eliminating stomach discomfort from damaging prescription pain pills.
Also, I found that my overall mood was much better, and I would definitely recommend Curamin for a dietary supplement, which is safe to use over the long term.
Where can I find this product?
Curamin is available online:
Some Awards Curamin Has Won:
Better Nutrition's Best of Supplements Award (FIVE years in a row)
Two Taste For Life's Essentials Awards
SEVEN Vity Awards for Best Supplement in five categories from Vitamin Retailer
Two WholeFoods Natural Choice Award
Healthy Living People's Choice Award as Best Pain-Relieving Product
Enter the Giveaway: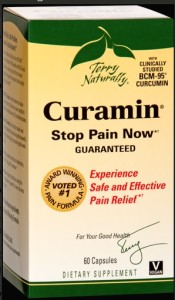 Want to win yourself a jar of this wonderfully effective Curamin Natural Pain Reliever? (USA entries only)
Enter by May 12th, 2015 before 1:00pm ET by leaving a comment below this post about why you'd like to try Curamin Natural Pain Reliever, and go LIKE these two fan pages below for extra entries. Please let us know what you've done:
One entry will be chosen randomly. We will need your Facebook profile name to confirm. The winning entry will be contacted for shipping information.
If you're looking for a safe, effective & natural way to stop pain now, Curamin may just be your answer. #curamin