Web Chef Review + Giveaway: Made from Earth Organic Aloe & Jojoba Creme Therapy
05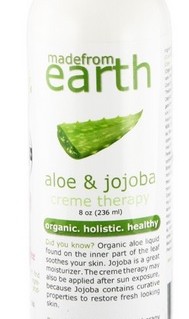 Made from Earth Organic Aloe & Jojoba Creme Therapy is a natural, safe & effective way to moisturize your skin.
What's it used for?
If you need a great moisturizer to hydrate your skin, keep it in good repair, and provide a silky softness, then Made from Earth Organic Aloe & Jojoba Creme Therapy will deliver.
The jojoba prevents stretch marks, providing your skin with elasticity. Jojoba also contains healing properties, reducing inflammation & preventing dry, flaky skin. Aloe vera is also curative, healing the skin and hydrating.
What's in it?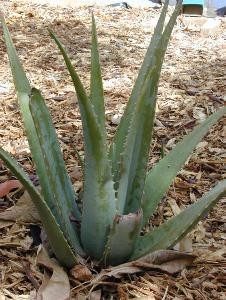 Their signature series Aloe & Jojoba Nut Creme Therapy is made with organic ingredients. Highly concentrated amounts of aloe vera & rooibos tea leaves are contained in this healing creme.
The jojoba nut is anti-bacterial & has preservative properties, while rooibos is a powerful antioxidant, fighting free radicals. This formulation of aloe juice & the oil of the jojoba nut, is made for limiting & reducing the damaging effects on your skin.
Ingredients:
Cucumber
Organic Aloe Vera Juice
Organic Sunflower
Kosher Vegetable Glycerin
Organic Coconut
Cocoa Butter
Cetyl Alcohol
Potassium Stearate
Organic Beeswax
Organic Jojoba
Vitamin C
MSM
Citrus Oil
Vitamin A
Vitamin E
Organic Rosemary
Organic Avocado
Tamanu Oil
Flax Seed Oil
Primerose Oil
Organic Oregon Grape
Organic Rosehip Oil
Vitamin B5
Organic Lavender
Organic Calendula
Organic Chamomile
Grapeseed Oil
Macadamia Nut
Sodium Carbomer
Phenoxythanol
Ethyl Hexyl Glycerin
Did you know?
Although jojoba nut oil is considered an "oil", it is a liquid wax, in actuality. It has nearly identical characteristics of human skin.
Human skin contains wax esters as well, and the production of them steadily decreases with age, which causes fine lines & wrinkles.
How do you use it?
You are to apply cream to your body 2 – 3 times/week after showering, according to the directions. I also re-apply on my hands & heels before bed.
You can also use the cream on your face, as it is pH balanced.
What did we think of it?
Well, we found that it's non-greasy, which is something I really appreciate. However, you can really tell it hydrates the skin. The creme is absorbed, it doesn't just evaporate.
I must wash my hands a hundred times a day, and they can easily get super dry and cracked, not to mention getting outside to garden. This creme therapy was helpful on my hands before I go to bed. By morning, my hands have healed up quite a bit from being dry, knicked & scratched.
Summertime cracked heels – no problem, this creme is the therapy you need.
Where can I find this product?
For more information on Made from Earth Organic Aloe & Jojoba Creme Therapy, or their other products, check them out online:
Enter the Giveaway:

Want to win yourself a bottle of this wonderfully effective Made from Earth Organic Aloe & Jojoba Creme Therapy?
Enter by June 10th, 2015 before 1:00pm ET by leaving a comment below this post about why you'd like to try Made from Earth Organic Aloe & Jojoba Creme Therapy, and go LIKE these two fan pages below for extra entries:
Please let us know what tasks you've done in the comment you leave, so we know how many entries to include for you. We will need your Facebook profile name to confirm.
One entry will be chosen randomly. The winning entry will be contacted for shipping information.
Made from Earth Organic Aloe & Jojoba Creme Therapy is perfect for the summer to soothe your dry or sun distressed skin.  #madefromearth