Web Chef Review + Giveaway: Tangerine Lilly Naturals Vitamin C Anti-Aging Serum
11


Tangerine Lilly Naturals Vitamin C Anti-Aging Serum is something we're excited to share our experience of with you.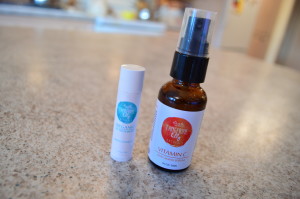 An effective way to transport vitamin C underneath your skin is provided with Tangerine Lilly's Stay-C 50 vitamin C formulation – a special version of vitamin C that provides a concentrated delivery system for the highest form of bio-available vitamin C.
The structure of this molecule also prevents its destruction from oxidation, and helps with absorption.
Did you know…?
Vitamin C enhances the effectiveness of sunscreen.
This Tangerine Lilly Naturals Vitamin C Anti-Aging Serum comes in an amber bottle, protecting the product from light keeping it highly viable for much longer. It has an easy to use pump, dispensing the perfect amount of serum for your needs.
Find out about this product on this webisode of What I Say About Stuff:
What does it do?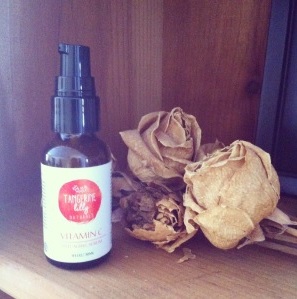 Tangerine Lilly Naturals Vitamin C Anti-Aging Serum helps tighten your skin, evens out skin tone, helps fade sun & age spots.
It smooths & brightens your skin to give you a lustrous & youthful glow.
What's it like?
It's a serum that is thin & a bit slippery, which is easy to smooth over your skin. It is colorless & fragrance free. It feels fresh, and upon absorbing, leaves your skin feeling extremely soft. That's when you apply your favorite moisturizer.
What's in it?
With 98% naturally-derived ingredients, and 72% organic ingredients, rest assured that you are receiving a superior product that's safe, effective & natural. Some ingredients include:
deionized water
organic aloe barbadensis leaf – healing & hydrating
vitamin C
MSM
plant-based hyaluronic acid – powerful moisturizer
witch hazel – tightening & moisture retention
vitamin E
arginine – collagen production boosting properties
kosher vegetable glycerin
organic jojoba oil – powerful moisturizer
organic gotu kola extract
organic horsetail plant extract
organic geranium extract
organic dandelion extract
How do you use it?
Use on your freshly cleansed & toned face, neck & décoletté, avoiding the eye area, using your fingertips to apply. Allow to completely absorb before using your favorite moisturizer.
What did we think of it?
We both liked how easy it was to use, and how effective it was. I feel like my skin is more even in tone & is smoother to touch, as well as being better moisturized.
Mom appreciated the fact that it's scent-free, as she has quite sensitive skin.
Where can I find this product?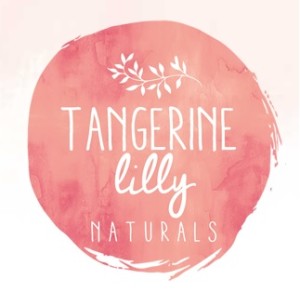 Check out more information about Tangerine Lilly Naturals online:
It's also available on:
Enter the Giveaway: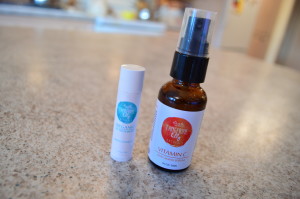 Want to win yourself a bottle of this wonderfully effective Tangerine Lilly Naturals Vitamin C Anti-Aging Serum + Tangerine Lilly Naturals Organic Lip Treatment in French Vanilla? Canada Only
Enter by May 31st, 2015 before 1:00pm ET by leaving a comment below this post about why you'd like to try Tangerine Lilly Naturals Vitamin C Anti-Aging Serum, and go LIKE these two fan pages below for extra entries:
Please let us know what tasks you've done in the comment you leave, so we know how many entries to include for you. We will need your Facebook profile name to confirm.
One entry will be chosen randomly. The winning entry will be contacted for shipping information.
This contest has been extended through May 31st, 2015 at 1:00 pm ET.
Tangerine Lilly Naturals Vitamin C Anti-Aging Serum works wonders, and we think you'll love it too. #tangerinelilly