Web Chef Review: Great Oral Health Advanced Oral Probiotics
16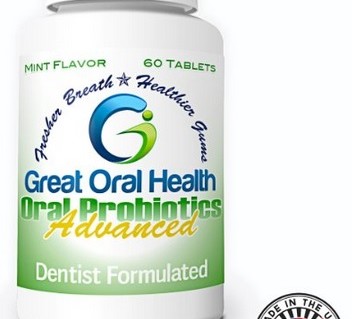 Since I'm always looking for more natural ways to do things, Great Oral Health Advanced Oral Probiotics has now become part of my oral health regimen.
There are a wide variety of probiotics, or "good bacteria" that populate our bodies. If you thought probiotics were simply for your digestive health, then think again…
Great Oral Health Advanced Oral Probiotics
are a proprietary formula of 7 probiotics that assist with the health of your mouth, including your teeth & gums.
7 Probiotics:
Lactobacillus acidophilus
Lactobacillus reuteri
Lactobacillus paracasei
Lactobacillus salivarius
Streptococcus thermophilus
S. salivarius BLIS K-12
S. salivarius BLIS M-18
At the time of manufacturing, the tablets contain 3 billion live cultures per capsule.
These capsules are dairy-free, gluten-free & vegetarian safe as well.
What do oral probiotics do for you?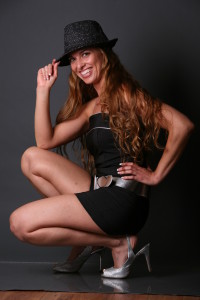 These oral probiotics have the potential benefits of giving you fresher breath with the improved probiotic community ecology in your mouth.
If reducing tooth decay makes you happy, like it does me, then this will help with that goal. Oh yeah, and that plaque that forms on your teeth, well, it will be under constant attack when taking oral antibiotics!
Gingivitis & periodontal disease are two things nobody wants to have going on in their mouth, and this is something Great Oral Health can help you with, naturally.
Some studies have even shown improved immune system health with the use of oral probiotics, especially assisting with ear, nose & throat infections.
How do you use Great Oral Health Advanced Oral Probiotics?
After you finish brushing your teeth, flossing & tongue scraping, you chew one of the oral probiotics tablets.
Tip: Do not eat or drink anything for 30 minutes after chewing the tablet, so that the healthy bacteria can populate.
For the first 30 days, you are instructed to take one in the morning, and one in the evening after brushing.
There is no need to refrigerate or freeze when storing these probiotics, like other brands on the market.
2 Flavors:
Great Oral Health's products are made in the U.S.A., and are dentist formulated.
How did it work?
Well, they taste good, both flavors. I prefer the mint though, as they feel fresher.  It's easy to fit into your health & beauty routine.
I even used the probiotics on my dog's mouth, as he typically has some bad breath & seems to form plaque easily. I'm not sure how this will go over the long-term, but we shall see.
Where can I find Great Oral Health Advanced Oral Probiotics?
You can find these helpful supplements for your oral health online:
Whether you're looking for a great oral care supplement for yourself or for your children, Great Oral Care Advanced Oral Probiotics is a great place to start. #oralprobiotics