Web Chef Review: Rainbow Mums from Harvest Barn Country Markets
04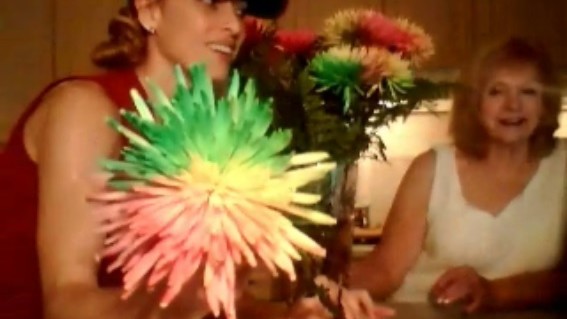 Rainbow Mums from Harvest Barn Country Markets will certainly brighten up someone's day…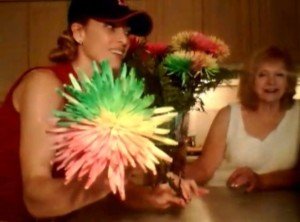 Looking like a natural, multicolored fireworks explosion of flowers, these rainbow mums are stunning starburst.
Flowers are always a beautiful gift and a great pick-me-up, and we'd like to thank Sue Enrich from Harvest Barn for sending these home for my Mother.
Find out about this product on this webisode of What I Say About Stuff:
The size of an outstretched hand, these gorgeous, fresh flowers are in perfect shape and a great item to pick up on your way home to surprise someone you love or care for.
These mums surely cheered up my Mom, and she created an arrangement for the mantle. They would also be a beautiful table centerpiece.
If you didn't know, now you do…You can pick up fresh bunches of flowers & some lovely plants at your local Harvest Barn Country Markets, as well as beautiful produce and great gourmet foodie items.
Harvest Barn Country Markets Locations:
Online:
Rainbow mums from Harvest Barn Country Markets get a thumbs up, and frowns will definitely be turned upside-down when you lay your eyes on these floral marvels!