Web Chef Review: Trust – The Ultimate Massage Oil
04
Trust: The Ultimate Massage Oil isn't just amazing for massages, but for your skin & hair too…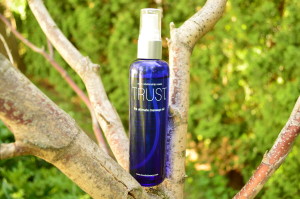 This massage oil is specifically design for couples to use to enhance intimacy, both physically & emotionally. However, aside for those benefits, it's great for healthy skin, scalp & hair as well.
Let me explain…
Find out about this product on this webisode of What I Say About Stuff:
Trust massage oil contains three nutritive oils that will give you a youthful glow are:
This product is also:
glycerin free
paraben free
petrochemical free
preservative free
3 Nourishing Oils:
Made of apricot kernel oil, grape seed oil & avocado oil, Trust: The Ultimate Massage Oil is just that. Besides these oils being able to glide on the skin, they are full of nutrients your skin loves.
In addition, these oils can actually help improve the effectiveness & absorption of other moisturizers.
Apricot Kernel Oil: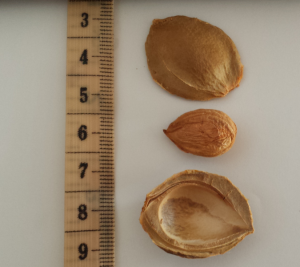 Apricot kernel oil is marvelous to cook with and has a slightly nutty flavor.
This high quality, food grade oil also has an ever-so slight fragrance of nuts, and is wonderful in a wide variety of ways for your body. Here's just a few benefits:
anti-bacterial
anti-septic
tightens skin
moisturizer
Grape Seed Oil: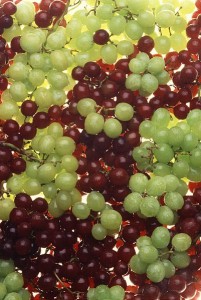 Grape seed oil is another wonderful oil to work with in the kitchen, and now in the bedroom and bathroom. Anyone's beauty regimen would great benefit from this oil. Here's a few reasons:
treats & prevents acne
moisturizer
tightens skin
diminishes dark, under-eye circles
treats & prevents age spots
antioxidants that fight free radicals
Avocado Oil: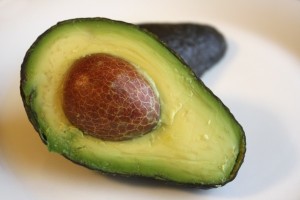 Being a healthy oil to use in a culinary manner because of its flavor, as many natural oils, it is worthy of praise from your largest organ…your skin!
full of antioxidants that fight free radicals
helps with sun & age spots
moisturizer
boost collagen production
scalp health
healthy hair
The glass bottle is a dreamy, rich, blue color, which also helps protect the oil from light, keeping it viable longer.
Note: Keep this oil in a dark, cool location to store.
The bottle comes with a twist cap, but they also include a spray pump with it, which is perfect for focusing where you want the oil, and decreases waste by just pouring it out of the bottle.
Did we like it?
We loved it for so many reasons. My dry heels, sun-drenched skin, and hair have all benefited from the use of Trust: The Ultimate Massage Oil.
My tight & sore shoulders fell in love with this massage oil as it glides over your skin so easily, just like a dream, and yet, is non-greasy on the same token.
Mom used this oil on her skin for its healing benefits, and it cleared up her skin where she had a small rash. You may have never thought about putting oil on a blemish, scratch, rash or minor wound, but it works effectively, and speeds healing.
Where can you find it?
Check them out online:
It comes in a 3.3 & 10 oz bottle sizes.
Trust: The Ultimate Massage Oil might just become your ultimate favorite health, beauty & intimate product. #trustmassageoil