Canadian Model, Kimberly Edwards, Stars on Cooking with Kimberly Show
12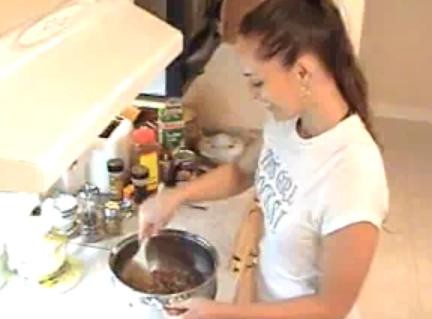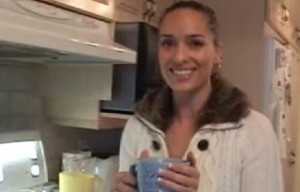 If you never knew or checked her out before, Kimberly Edwards is not only a famed Canadian model, but she is also a web chef on her self-titled cooking show, Cooking with Kimberly.
Kimberly has been teaching her fans how to "Eat Deliciously" since 2006 online on her How to Cook Blog, CookingWithKimberly.com.
This website was first created in order to get down precious family recipes for herself, and her family for future generations in one easy-to-find place.
Since 2006, CookingWithKimberly.com has spanned the world with fans, as well as daily page views and interactions.
Be sure to check Kimberly Edwards in her helpful videos in the kitchen, with a down-home attitude that prevents you from being afraid of your kitchen! Here's a "webisode" below:
From easy tutorials on things like How to Make Breadcrumbs, How to Brew the Perfect Cup of Green Tea, or How to Dice an Onion Properly, all the way to the more complex recipes broken down so that everyone can attempt them, like How to Bake Russian Mennonite Meat Pirozhki.
Also, keep an eye out for Cooking with Kimberly Live Online Cooking Classes via Skype. How cool is that, right?
Get Social with CookingWithKimberly.com:
***
I hope you enjoy this Cooking post on Livin' Like Kimberly Edwards. Until next time…
She Is & Will Continue To Be,
Kimberly Edwards