Get Fit and Make a Difference for Breast Cancer
10
Now that I psyched you all up with the last 3 posts on how to become a fitness model, you're all getting fit, I presume…
Why not get fit, log the miles or the time you work out and use your mileage or calories as a way to donate to Breast Cancer?
You're saying, "Wait…What?"
1. Go sign up at BeeWell Miles .
2. All you have to do is log how far you walked, jogged, ran or enter the times you played or participated in any other activity every day between now and October 31st, 2009.
3. Bumble Bee Foods (you know, the people that bring you some of the best Albacore tuna out there!) will donate 15¢ for every mile you log to the Breast Cancer Network of Strength up to $200,000.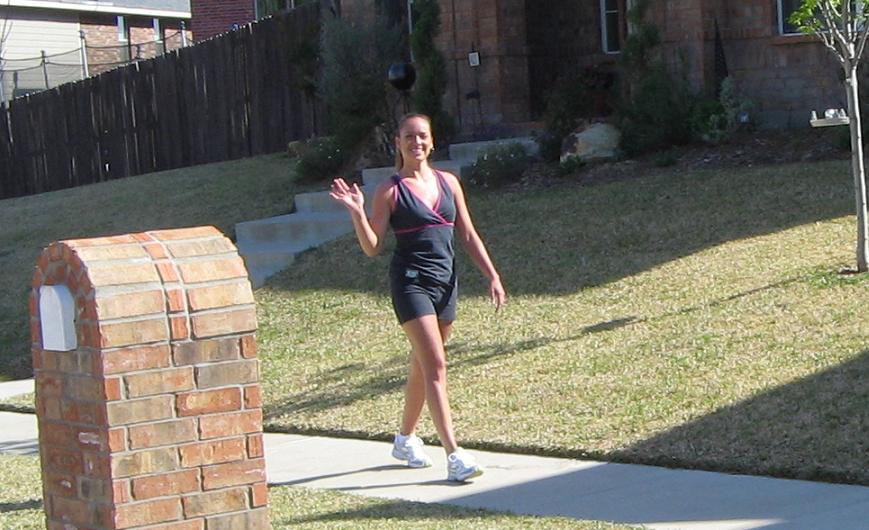 So, the more you walk, run, jog or get fit, the more you'll help those who need help and need a cure for Breast Cancer quicker!
Why Do I Care?
My mother was diagnosed with breast cancer in April of 2006. She underwent 2 surgeries, chemotherapy, radiation and a preventative treatment for 1 yr after all of that.
So far, she is a 3 year cancer survivor – Praise God! That's a real blessing.
However, we know a number of people, some even related to us, that were not so fortunate with Breast Cancer.
Many of you know I participate every year in some kind of Breast Cancer fundraiser…Now, you know why!
Please, while you're already working out or even if you needed a good reason to get fit, let this be that reason.
Register, log your miles every day until the end of October, and let's make a real difference to real people out there that need it!!!
I got myself a pedometer so that I could log all the miles I put in. You don't really need one…You can even map your routes on BeeWellMiles.com for accurate distances you can log…
I only got to log 1.5 miles today, as I worked all day from home… 🙁 But that will be changing very quickly!
You can also use the Bee Well Miles website to log your meals and calorie intake, interact with healthy living experts, and check out other guests/users and become friends and share tips.
Oh yeah, if that wasn't enough, every day you log your miles or game codes from the pink cans of Bumble Bee Tuna you have, you could instantly win one of 15,000 prizes!!! Awesome!
***
I hope you enjoyed this Sports post on Through the Eyes of Kimberly Edwards! Until next time…
I Am & Will Continue To Be,
Kimberly Edwards 🙂
P.S. Please be sure to Subscribe to get Updates from Kimberly Edwards!
Technorati Tags: Bee Well Miles, breast cancer, Bumble Bee Foods, breast cancer survivor, walk for the cure, Breast Cancer Network of Strenght, cancer