How to Become a Fitness Model – Part #2
08
This is a 3 Part Series – So, please be sure to check out Part #1 and Part #3 too!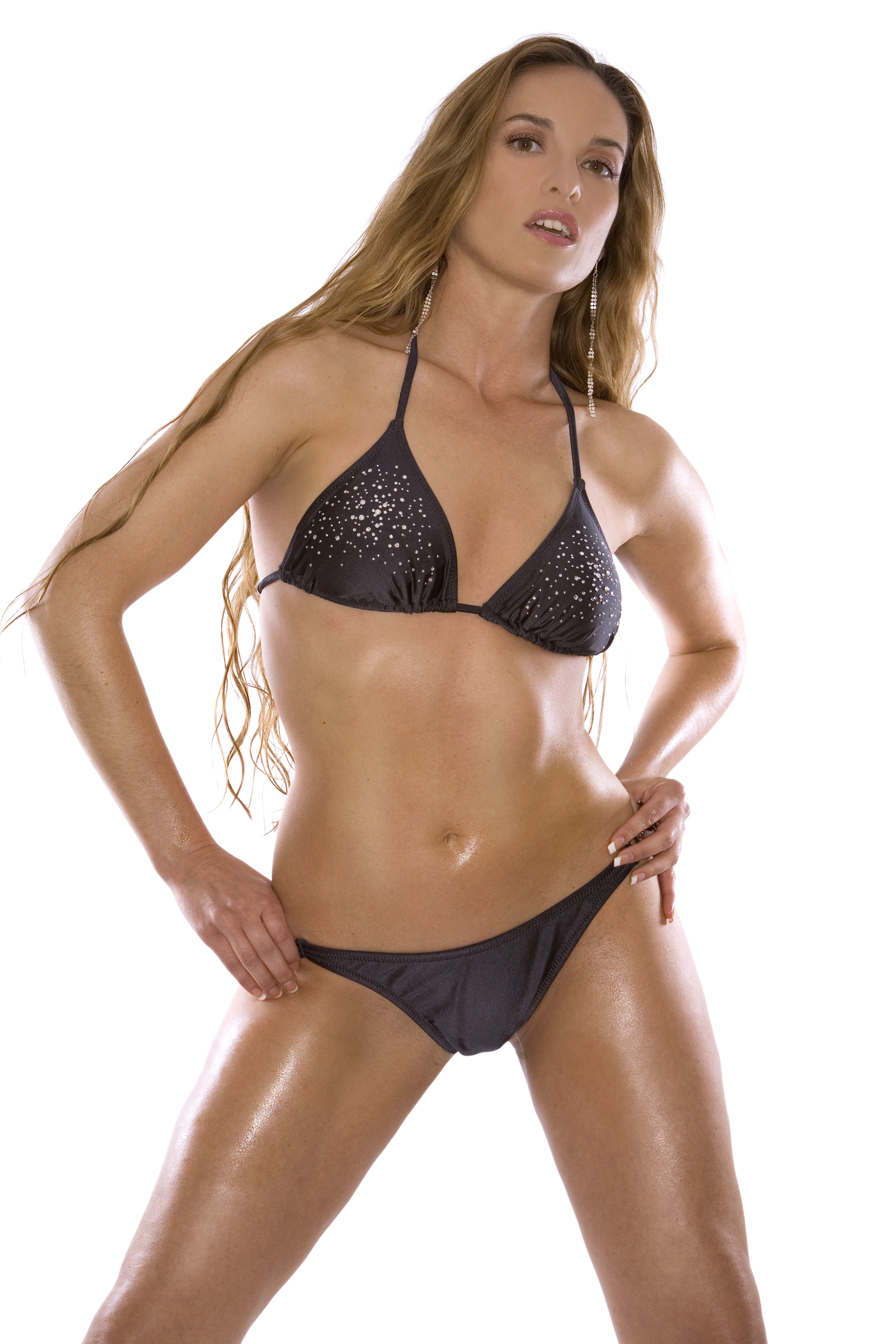 You're In Shape – Now What?
Start looking in fitness and bodybuilding mags and pic out some shots you think are nice and would suit you.
Then, search for a really good photographer.
NOT JUST ANY PHOTOGRAPHER because it'll cost you more in the long run if you go with a half-rate photographer that clicks 200 pictures in 20 minutes…This is not going to work!
Photo right: Kimberly Edwards – photo by Zdenka Micka – Make-Up & Hair by Kimberly Edwards – Oshawa, Ontario
The pics may cost you between $500-$1000 to get done. It would even be worth a plane ticket – round trip of $250 – to be sure you get a photographer that can make your photos look like the ones you chose from the magazines you've been researching!
For example, in the Toronto area: Zdenka Micka (choosy with who she will work with) or Ryan Thomas (I haven't shot with as of yet, but like what I see) are great choices.
*** Be sure you told them Kimberly Edwards sent you – it will work in your favor! ***
You can even look at the credits in those fitness mags and see if you can't contact one of those photographers and tell them how you like their work…See if they'd be willing to work with you, sending them a few photos of what you look like now…do the best you can with some digital body photos…
Go through the photographer's portfolio and BE SURE they can do what you want them to! I had to pay for 3 photo shoots, which all cost me in excess of $3000 before I got one I remotely liked…My first agency at that time "made me" go with them!
YOU ARE IN CHARGE…DO NOT let people, even your agency, make you use a certain photographer that you are actually going to pay for, if you don't like them…Agencies are a dime a dozen these days…If they're not willing to listen to you and work with you, forget them! Move on!
If you check out Part #3, you'll find out what you do with those fabulous photos and more!!!
* This is a 3 Part Series – So, please be sure to check out Part #1 and Part #3 too! *

***
I hope you enjoyed this Modeling post on Through the Eyes of Kimberly Edwards! Until next time…
I Am & Will Continue To Be,
Kimberly Edwards 🙂
P.S. While you're getting ready to break into the fitness modeling industry, you really should try your hand at Modeling in general to get some experience under your belt and learn how to work in front of a camera…
Check out the Modeling JobsCentral site below to get started:
Technorati Tags: fitness model, fitness modeling, modeling, fitness, health, body building, Kimberly Edwards, Zdenka Micka, Ryan Thomas