How Was Your Cinco de Mayo?
09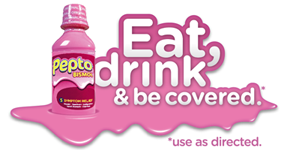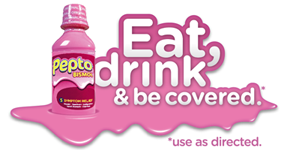 What many of you may not know is that I love to cook. In fact, I have my own cooking website, CookingWithKimberly.com
Seeing that I spend a lot of time in Texas, we eat a lot of Tex-Mex & fabulous authentic Mexican food, especially wonderful during Cinco de Mayo festivities.
What's very unfortunate is that spicy food, topped with lime, mucho margaritas, or mucho cerveza can cause upset tummies, tummy aches and indigestion at it's best.
So, for those people out there that love to celebrate Mexicano-style, Pepto Bismol could be the answer.
Check out Pepto-Bismol's Cinco de Mayo Piñata video:
Even if you don't get down and dirty partying for Cinco, you can still have fun online smashing the Pepto Bismol pinatas!
Also, make sure you check out how actress, Busy Philips, the star of the new hit TV show, Cougar Town, enjoys celebrating Cinco de Mayo, and her "ingenious" way of breaking a pinata.
You aren't restricted to celebrating Cinco de Mayo or having a Mexican fiesta only on May 5th. Why not try any of these fun ideas for a random weekend:
1. Enlist your musician friend to play mariachi music at your party
2. Host a "Guac-off" in your office between coworkers who insist they have the best recipes
3. Referee a Chihuahua race at your local dog park
4. Buy a handful of sombreros and teach your friends the Mexican hat dance
5. Keep the Pepto-Bismol on hand in case those extra nachos do you over
Technorati Tags: Cinco de Mayo, Mexican food, Tex-Mex food, May 5th, Pepto Bismol, Busy Philips, Cougar Town, pinata
photo:multivu.com