Kimberly Edwards' Exclusive Interview on 'Best Guest with P. Harb'
12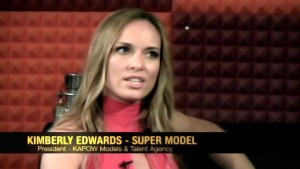 A few months back, Kimberly Edwards was on the "hot seat" in an exclusive interview about her life on "Best Guest with P. Harb".
Check out this in depth, personal interview here, about her life, business and cancer charities she runs for Breast Cancer & Rhabdomyosarcoma.
Patrick delves into questions otherwise not asked by other hosts that are to-the-point and show his guests' true selves, and how they react to different situations.
Find out how Kimberly handles confrontations & betrayals in business, what her personal ideals are, and more tidbits you won't find anywhere else.
On the hot seat, here's Kimberly Edwards:
Be sure to "Like" Kimberly Edwards' Fan Page on Facebook to get up-to-the-minute updates!
Be sure to Follow KimberlyE on Twitter: @KimberlyE
***
I hope you enjoyed this Kimberly Edwards Interview on Life of Kimberly Edwards! Until next time…
She IS & will continue to BE,
Kimberly Edwards