Photo Shoot with Shabi's in Toronto
25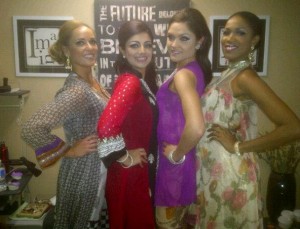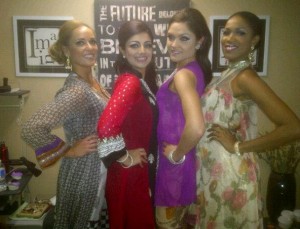 I had the opportunity to do a photo shoot with Shabi's women's clothing store in Toronto yesterday.
Not only did I have the honor of walking the runway for them in Toronto's International Fashion Fest back in November, 2011, but they called me in to do a photo shoot for them for this season's campaigns.
If you didn't already know, I am also founder of Kapow Models, and 2 of my models from the agency were also graced with this honor, one of which also walked for Shabi's at Toronto's IFF, Amanda Forde. The other model was Ell Moyer, an upcoming Niagara model. We were also joined by model, Zehra Cheval.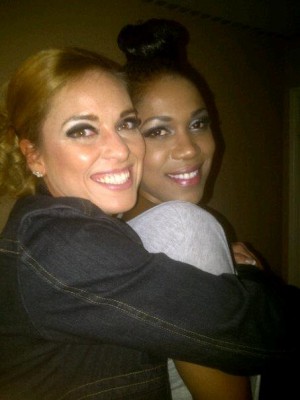 We had a long day of shooting, but kept high energy with the fabulous company we were in.
Indescribably beautiful South Asian dresses & outfits that would have your jaw dropping were what we were modeling, including amazing purses, clutches and fabulously blinged out jewelry, so stunning you'd want to wear it to bed with you! LOL
All in all, it was a mega-productive day, with amazing shots by Seith Shahbaz, our photographer, who was equally as fun to work with.
We can't wait to all get together again…we will definitely have to do that!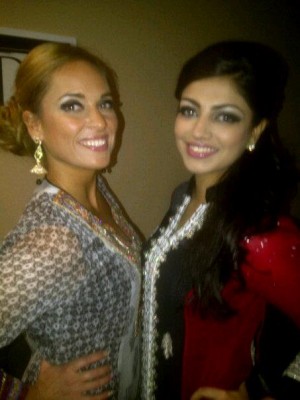 Keep on the look-out for Shabi's…you will be able to see our work in Toronto and online very soon. 🙂
In the meantime, I've included a few behind-the-scenes shots of our day.
***
I hope you enjoyed this Modeling post on Life of Kimberly Edwards. Until next time…
I Am & Will Continue To Be,
Kimberly Edwards