Web Chef Review: Shielo Leave-In Hair Protectant
07

Are you tough on your hair? Well, check into Shielo Leave-In Hair Protectant!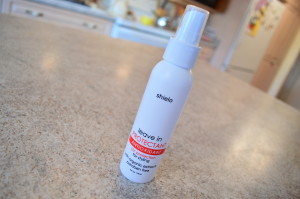 If your hair is dry & damaged, you color or heat process your hair, or if you spend a lot of time in the sun, this leave-in spray has you covered by preventing frizz, detangling, providing UV protection, and nourishing your hair to protect it.
Shielo Leave-In Hair Protectant is paraben-free, so it doesn't weigh your hair down or make it look dull. It's also organic & a cruelty-free product.
Find out about this product on this webisode of What I Say About Stuff:
How Do You Use It?
Spray through clean, damp hair before the use of heat tools like irons or curlers, or throughout the day on dry hair to refresh your style.
How Did it Work?
I found it left my hair textured, but not heavy, and it gave me a nice shine. Mom found that it helped hold her curls in with body & bounce, and protected her hair color too.
What Makes it Effective?
Full of natural antioxidants and giving UV protection, white tea is included in this formulation that not only nourishes, but protects.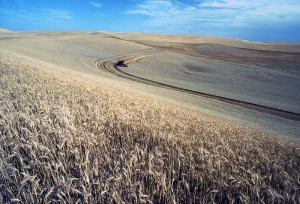 Shea butter lends a moisture barrier to the hair shaft that protects the hair from damage & stress.
An invisible safety net of protection is created around each strand of hair by Shielo's Innovative Wheat Crosspolymer. This shields color, increases flexibility & reduces breakage.
Some Notable Ingredients:
These ingredients are organic as well.
water
shea butter
lemon fruit extract
sunflower seed extract
hibiscus flower extract
horsetail extract
goldenseal root extract
burdock root
soy protein
apple fruit extract
sugar cane extract
rice proteins
lemon peel extract
wheat protein
cactus
white tea
Where Can I Find It?
Shielo Hair Care products are available online:
Whether you're looking to protect your hair from the elements outdoors, or the elements from styling & torturing your hair, Shielo Leave-In Hair Protectant can handle the job. #shielo #organic