What's New with Kimberly Edwards?
09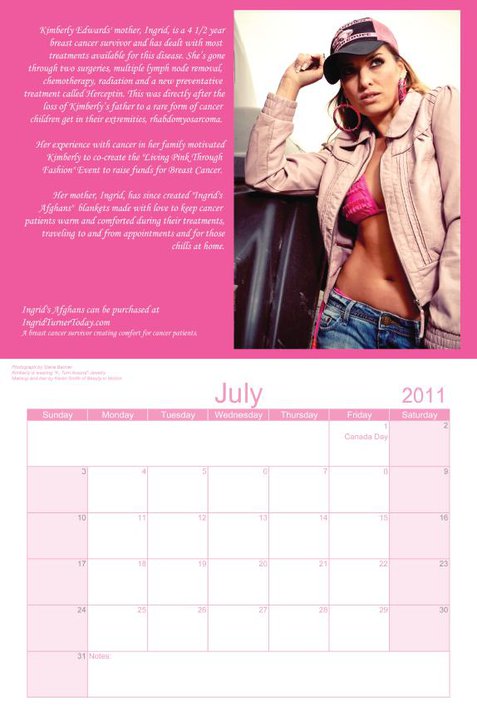 Wow – I really must apologize for taking so long of a hiatus from blogging on my site.
Once you read these 8 reasons below, you should understand why I've been MIA for so long. I've been a very busy girl.
***
1. I've been extremely busy with Modeling this past year. So many shoots, so little time. Lots of fun, lots of publications and lots of great professionals in the fashion industry I've been working with.
I was the poster child for the New Zealand YMCA, across Canada on Tana Shoe Spray boxes in stores, walking tons of runways including LG Fashion Week by L'Oreal Paris for Baby Steinberg and in the "Living Pink Through Fashion" Show for Breast Cancer, and have been featured in many fashion designers clothing & catalogs or websites.
You can also find me in the 2011 "Living Pink Through Fashion" Calendar – Get one autographed @ LivingPink.info.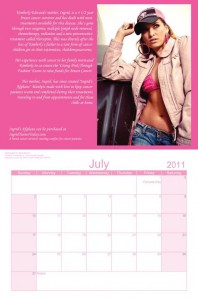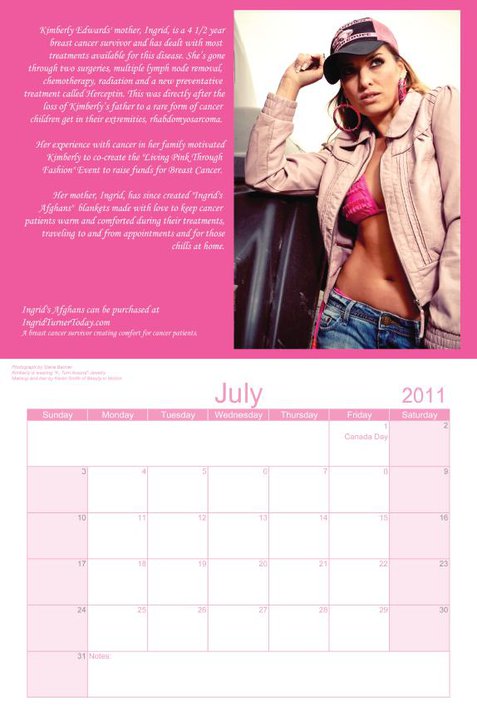 I'm also the new spokesmodel for the Do This To Get Rid of Cellulite Program.
* Become a Fan of Kimberly Edwards on Facebook & stay updated on my everyday happenings!
2. As I posted previously, my Jewelry Line called "K, Turn Around" Jewelry launch on January 1st, 2010 and it has been a complete success this past year. So much so that you will be seeing my jewelry featured in American Curves Magazine, and I created the exclusive jewelry line for the 2011 Dea Swimwear Collection.
Please take some time to check out my designs, as I've completely renovated my website over this past Christmas break to make it simpler and more accessible. Products are still being populated and I have a ton of pieces still to be uploaded. Stay tuned!
Be ready for a clothing line coming @ you this year too!
* Become a "K, Turn Around" Jewelry Fan on Facebook!
3. As for Acting, I am the host of new Reality TV Series – Model Rage International – airing this fall.
I filmed a Brio Commercial, which you can view in the sidebar on the left of this blog, which was so fun!
I was filmed in some music videos this past year for hip-hop/R&B artists: Aaron Riley & L'Omari.
I filmed 2 movies coming out this year: "Fight Show" & "A Saturday in Hamilton".
* Become a Model Rage International Fan on Facebook!
4. I started 2 Cancer Charities: LivingPink.info & the "Living Pink Through Fashion" Movement for Breast Cancer, & RhabdomyosarcomaInfo.com & the "Red is for Rhabdomyosarcoma" Movement.
My mother had breast cancer and is currently almost a 5 yr survivor. My father fought and passed away from rhabdomyosarcoma, which is a rare cancer with little research or funding.
* Become a LivingPink.info Fan on Facebook!
* Join the Rhabdomyosarcoma Info Group on Facebook!
5. I've been working on my Cooking Website – CookingWithKimberly.com is a How to Cook Blog that teaches you how to create delicious food in your home, simply and easily.  I am also working on my television pilot for a cooking show.
* Become a Cooking With Kimberly Fan on Facebook!
6. I opened up a Modeling Agency 2 months ago, officially launching this month of January 2011 called Kapow Models & Talent Agency. We have a full service roster of male & female models and actors, as well as talent such as singers and entertainers.
* Become a Kapow Models & Talent Agency Fan on Facebook!
7. If you have never checked out my website – TerrierLover.com – and you are a dog lover, you really must! I will be covering the entire story this month of my 2 purebred miniature schnauzers having a litter of 7 of the most adorable puppies you've ever laid eyes on!
* Become a TerrierLover.com Fan on Facebook!
8. Lastly, I think…I have been training in the art of Muay Thai as a fighter and will be having my first "real" fight in March of this year. I am so excited – just ordered new gloves and can't wait to get them!
***
Bear in mind, this is a summary of things I've been doing and does not include everything…LOL…
I also have some new projects up my sleeve for 2011 that I'm super excited about and cannot wait to divulge to you when the moment's right! Be READY!
Needless to say, I have been a busy bee…so please forgive me…I'm going to do better to keep you all updated on my goings-on and whereabouts!
***
I hope you enjoyed this What's New with Kimberly Edwards post! Until next time…
I Am & Will Continue To Be,
Kimberly Edwards 🙂
P.S. Be sure to check out my new Kimberly Edwards Store!
Technorati Tags: Kimberly Edwards, international model, Canadian model, jewelry designer, Canadian jewelry designer, Living Pink for Breast Cancer, breast cancer charity, rhabdomyosarcoma information, rhabdomyosarcoma charity, Canadian actress, Model Rage International, host of Model Rage International, female muay thai fighter, Canadian female muay thai fighter, model Kimberly Edwards, Cooking with Kimberly, how to cook blog, terrier lover, Kapow Models, Kapow Models & Talent Agency, K Turn Around Jewelry