Canadian Model, Kimberly Edwards, Shoots Again with Clee Images
12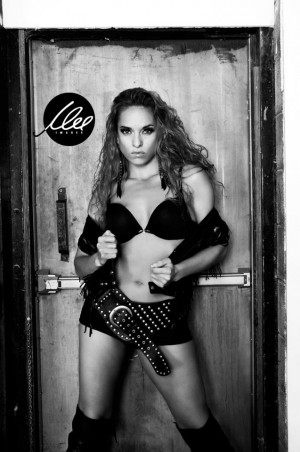 With the great results of their last photo shoot together, Canadian model, Kimberly Edwards, and Carrie Lee of Clee Images collaborate for a second time in a closed photo shoot on April 21, 2012.
Photo Above/Right: Model: Kimberly Edwards; Photo: Clee Images; MUA/Hair: Kimberly Edwards; Styling: Kimberly Edwards; Jewelry: "K, Turn Around" Jewelry by Kimberly Edwards; Agency: Kapow Models & Talent Agency
With more "in your face" photos that are sure to catch your eye.
It was a pleasure, yet again, to shoot with Carrie Lee of Clee Images. I am very excited to share the amazing images she has captured from our shoot together. Stay tuned, everyone! ~ Kimberly Edwards
Kimberly's jewelry line, "K, Turn Around" Jewelry, is featured in this shoot as well.
Kimberly is a Kapow Model, and is promoted by media company, Str8 Vixens.
* More images from this photo shoot will be shared with you as they are released.
Check out the images from Kimberly's last photo shoot with Clee Images too!
***
I hope you enjoy this Modeling post on Livin' Like Kimberly Edwards. Until next time…
She Is & Will Continue To Be,
Kimberly Edwards