Cutest Photo I've Seen in a While & a Beauty Tip!
30

* Beauty Tip: Rich color is in style this season with vibrant reds in matte lip-color…You may even want to try some of the new lip stains that are so fashionable this season…
My cousin sent me this photo of her at our Grandmother and Grandfather's house…
Apparently, as the story goes, she got into my mother's lipstick and voilà…Instant cute!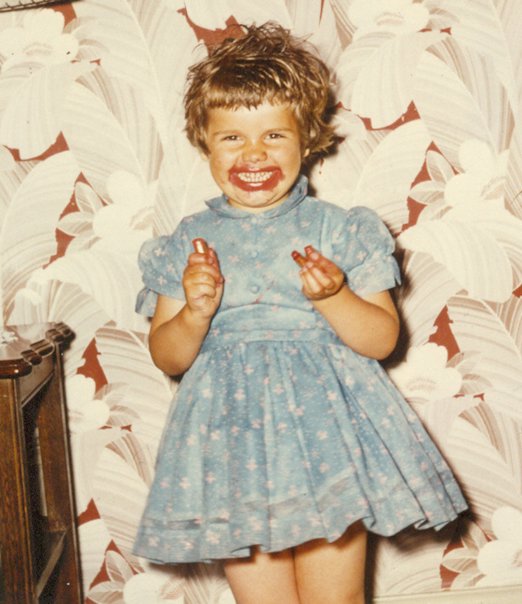 She says she didn't get into trouble either…since it was so adorable!
My mother says she remembers this all too well! LOL…
I know many of you have your old make-up and beauty blunders from when you were a kid…
I know I do, but I'll have to find some to post for you…
I vaguely remember an incident with an entire bottle of baby powder on the color TV console…LOL…Yeah, that was a mess!
Anyway, post your Comments with Cute Photos from the past!
***
I hope you enjoyed this Beauty Tip on Through the Eyes of Kimberly Edwards! Until next time…
I Am & Will Continue To Be,
Kimberly Edwards 🙂
P.S. Try this amazing cream lip and cheek stain in Vermillion:
Technorati Tags: lipstick, blast from the past, beauty tips, cute, adorable, beauty tip, beauty trend, make up, lip stain