Givers Need a Time of Refreshing
22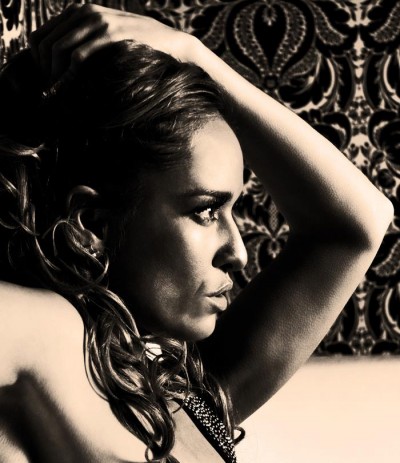 When you are an intrinsic giver, a gift I like to think God bestows on special people, sometimes you just give way too much of yourself…
…at the end of the day, you have nothing left to fuel yourself on anymore…Drained by the world, what they want from you, what they need, on their terms…
…Trust in God, not man. Give man (the world) and inch, and they'll take a mile from you…
Photo left: Model: Kimberly Edwards; photo: Clee Images; Hair: Jenny Dekker & Amanda Forde; MUA: Kimberly Edwards; Styling: Kimberly Edwards; Jewelry: "K, Turn Around" Jewelry by Kimberly Edwards; Agency: Kapow Models & Talent Agency
…Save a little something for you to keep you sane, and use it as the seed that allows you to recharge…because, as a giver, you try and find every possible way to give to your family, loved ones, friends, and even strangers…
…If you're not in the right place, you are of no help to anyone, which is exactly what your goal is as a giver…to help, love, support, encourage, motivate, provide for, be there for, comfort, and simply to let people know, "I See You!"…
…As a person who gives, this is your life's greatest success…this is what drives you and gives you satisfaction for your soul & your heart, and gives Glory to the God who blessed you with this innate drive…
Unseasoned givers are often not great receivers themselves…In fact, it's one of the most difficult things for a giver to do…it's not in our nature. It's difficult to accept the same blessings we bestow on others…When we do receive, it's often with a sense of guilt.
A wise, wise woman that I was blessed to have in my life told me that when God sends you a blessing, and you repeatedly won't receive them, they may become fewer. Learn to swallow your pride, and accept your blessings in stride.
Photo right: Model: Bianka Bargmann; Stylist: Kimberly Edwards; Agency: Kapow Models & Talent Agency
Life, in every way, is a two way street. Traffic should be going in both directions…
Are you a person who gives of yourself, or are you more of a receiver? Givers need love too…Which are you?
Ponder that today…
***
I hope you take this Life post to heart on Livin`Like Kimberly Edwards. Until next time…
I Am & Will Continue To Be,
Kimberly Edwards
Feature Photo: Model: Kimberly Edwards – Photo: Jerry Potter, MUA: Beauty in Motion; Styling: Kimberly Edwards, Agency: Kapow Models & Talent Agency