I Feel Strong! You Can't Stop Me! You Feed My Fire!
01

That's right, people…
Today, I'm posting after a bit of a hiatus. With a crazy year of crises, that I certainly won't get into here, there is, and I dare say it prematurely, a sense of control regained, which will allow me to spend more time here. 🙂
I've been working on 'me' this year…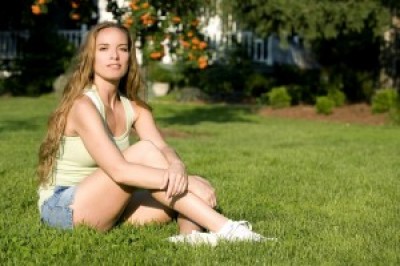 So, without further adieu…
I Feel Strong! You Can't Stop Me! You Feed My Fire!
Photo Credits: Model: Kimberly Edwards; Photo: Zdenka Darula; MUA: Kimberly Edwards; Hair: Jenny Dekker; Styling: Kimberly Edwards; Agency: Kapow Models & Talent Agency; Location: Terra Vineyards, Niagara-on-the-Lake, Ontario, Canada

It's sad to say that it's not often we actually feel like the title of this post, do we? Let's be completely honest…
…There are many a time we are weak, unhappy, worried, depressed, wracked with guilt, overstressed, overworked, underpaid, under-appreciated…
Have I left anything out? Probably so…
So, on the days where we are feeling strong, it's important to express it!
On the days where we are feeling happy, it's important to embrace it!
On the days where we are feeling hopeful, it's important to burn that on your heart, mind & soul.
Those are the days that feed your fire, so that on the days that are barren and cold, you'll have a place to warm your body…those thoughts of happiness, hopefulness and strength.
That's where we often linger…yearning for those "feel good" days that spark us for more of them…to continue to Love Your Struggle to keep on going.
Life is certainly not a bowl full of cherries…not all the time, but some of the time it is.
We all know trouble is ahead in some way, shape or form…lurking in the dark corners of the world ready to ruin your day…
…Set your eyes on the Prize! Your prize is not the bad days, it's the good days.
The things we pay more attention to in our lives is what manifests itself in your reality.
8 Finally, brethren, whatsoever things are true, whatsoever things are honest, whatsoever things are just, whatsoever things are pure, whatsoever things are lovely, whatsoever things are of good report; if there be any virtue, and if there be any praise, think on these things. ~ Philippians 4:8 KJV
This is what sparks me to strive for excellence…the hope that I can find a way to make every day a "feel good" day…to do a better job and not letting things STEAL my Joy, my Peace, my Comfort!
So, all of those crises & bad things that happen to you build your character…think of it as character strength conditioning…You've got to do spiritual sit-ups, pushups, squats, lunges & bench press.  If you don't work out, how do you get strong?
Enjoy those times too because you know you're building a better YOU, somehow, some way. All of those struggles, trials & tribulations feed your FIRE! They make you STRONG! They CAN'T STOP YOU!
Once you know this key principal, things change in your life.
For his anger endureth but a moment; in his favour is life: weeping may endure for a night, but joy cometh in the morning. ~ Psalm 30:5 KJV

11 Thou hast turned for me my mourning into dancing: thou hast put off my sackcloth, and girded me with gladness. ~ Psalm 30:11 KJV
Be thankful in all things to God. You don't see the plan.
I don't say just accept the crises in your life…fight like your fighting for your life!  But know this…the darkest hour is just before dawn. On the other side is Light!
You've got to go through dangerous jungles to find paradise.
***
I hope you enjoy this Life post on Livin' Like Kimberly Edwards. Until next time…
I Am & Will Continue To Be,
Kimberly Edwards